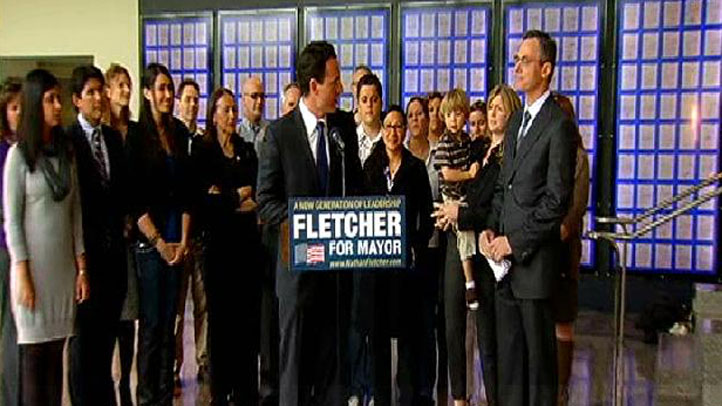 It's not a mutiny, of course.
San Diego Assemblyman Nathan Fletcher's sudden and dramatic decision to abandon the Republican Party isn't the start of a move by others to abandon ship.
But it is causing a stir in Sacramento, where such defections are rare. "Nathan has made this decision and we accept it," was the terse reaction from Assembly Republican Leader Connie Conway, R-Tulare.
U.S. & World
News from around the country and around the globe
The last time this happened, the commotion was on the Democratic side, when Fresno Assemblyman Juan Arambula walked out in a dispute over budget issues.
Arambula, a soft-spoken moderate, became an independent in 2009, five years after he was first elected.
Then-Assembly Speaker Karen Bass responded by stripping Arambula of his chairmanship of the Public Safety Committee.
Fletcher is also becoming an independent. He is a Marine veteran and former business owner who is married to Mindy Tucker, a long-time communication aide to President George W. Bush.
His departure deprives the party of a talented moderate who is widely considered to have future potential for statewide office. Fletcher has not been a go-along guy in Sacramento. He's bucked his party on tax issues, gay rights, and the environment.
But his reasons for leaving the GOP also have a lot to do with pragmatic campaign strategy. Fletcher is trailing in a recent San Diego U-T poll in the race for San Diego mayor. The frontrunner, Carl DeMaio, was endorsed by the San Diego Republican Party, in a major snub to Fletcher. Democrats also have a strong voter registration edge in the city.
Fletcher's defection reflects a hope that he can capitalize on dissatisfaction with both parties and gain enough votes to make a runoff election that'll be required if nobody scores a majority vote on June 5. His campaign says it believes it's starting to surge, according to other campaign polling numbers they've seen, and that they believe Fletcher's strong fundraising will make a big difference.
It may be a long shot. Meantime, the Republican Party has lost an attractive and moderate figure from its ranks.
Let us know what you think. Comment below, send us your thoughts via Twitter @PropZero or add your comment to our Facebook page.