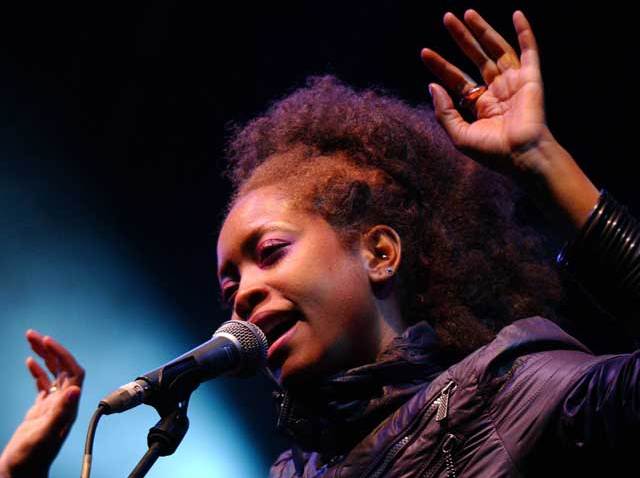 Grammy award-winning singer Erykah Badu has paid a $500 fine and must serve six months of probation after stripping in Dallas for a music video done at Dealey Plaza, where President John F. Kennedy was fatally shot in 1963.
Badu got out of a vehicle March 13 and did a walking striptease for her "Window Seat" music video. The controversial video ended with a nude Badu acting like she was shot and falling to the ground.
Badu shot the video guerrila-style -- meaning it was shot in one-take and without the proper city permits.
U.S. & World
News from around the country and around the globe
A number of children were among the tourists and other apparent random pedestrians were seen in the video shocked at the artist's disrobing. Police cited her for disorderly conduct in April after a witness made a sworn complaint.
Badu claimed she was not guilty of the charge, but has now paid the fine according to Dallas city spokesman Frank Librio.
The video, which Badu later described as one that would show the character assassination that one would go through after showing his or herself completely, was "exactly the action I wanted to display." The controversial video even sparked copycats, including a humorous one by K104 DJ Skip Cheatham.
A spokeswoman for the singer did not immediately comment.
Online: http://www.erykahbadu.com/
Copyright AP - Associated Press