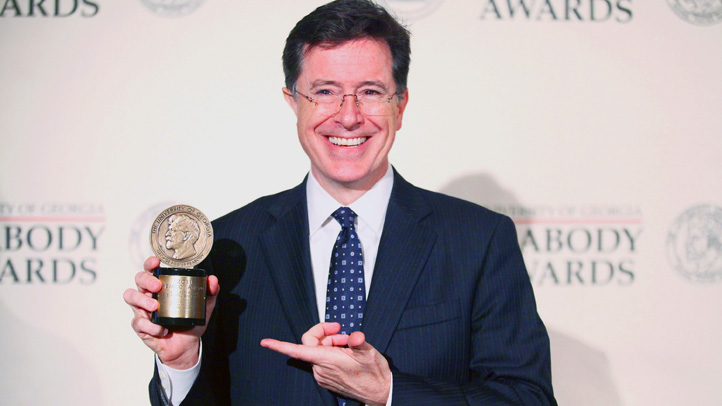 The Romney campaign has been feasting on a selectively edited clip that further reinforced President Obama's purported "anti-business" narrative, and on Wednesday's episode of "The Colbert Report," the late night host looked at how Obama's business sentiments were being echoed by an unsuspecting "kook."
"No surprise, Obama was defended by some far left kooks," Colbert said. "Like Mitt Romney."
Last week Romney pounced on a clip of Obama arguing that the government was responsible for the success of small business enterprises.
U.S. & World
News from around the country and around the globe
"If you've got a business, you didn't build that," Obama said in the clip. "Somebody else did that."
Obama's comment observed that businesses rely on public infrastructure funded by taxpayer dollars. A sentiment Romney appeared to agree with.
Colbert threw to a clip of Romney during a campaign appearance in Ohio, where he acknowledged that a lot of help – from teachers, banks, roads and bridges – goes into making a successful business.
"Hey Mitt, I know you're the one that's running, but can I give you a little hint?" Colbert suggested. "If your entire stump speech, your entire campaign is based on something the other guy said, whenever possible, try not to agree with him!"
The discussion prompted Colbert to take stock of his accomplishments, which he came to realize were no longer of value because they weren't "produced entirely" by himself.
"Now, I'm being told that my Peabodys and my Emmys are somehow the work of not just me but also my 100 employees working together through brutal hours to make 161 episodes a year with a common goal," Colbert lamented. "It just makes them so meaningless. "
Check out the full clip below, courtesy of Comedy Central: