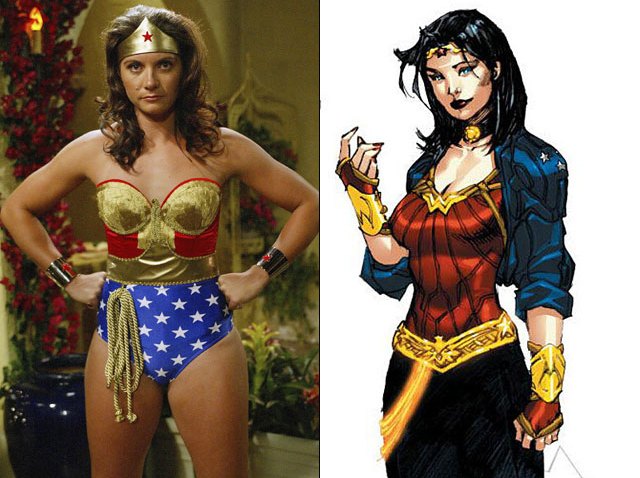 DC Comics has given Wonder Woman a makeover to match her new backstory.
The 69-year-old superheroine has been re-imagined for DC's 600th issue, The New York Times reported.
Those blue-Lynda-Carter-briefs have been replaced with sexy leggings and boots. Wonder Woman now sports a blue leather jacket – which will ease the anxiety of many fans who always wondered where she carried everything.
U.S. & World
News from around the country and around the globe
"What woman only wears one outfit for 70 years? What woman doesn't accessorize?" asks the DC Universe blog, The Source. "And more to the point, as many women have lamented over the years…how does she fight in that thing?"
Writer J. Michael Straczynski, who was tasked with revamping the series, has also changed Wonder Woman's back story, according to the Times. In the re-imagining, Wonder Woman did not grow up on Paradise Island with mom Queen Hippolyta and her Amazon sisters. Instead, her home was destroyed when she was a baby and she grew up elsewhere.
San Diego-based artist and DC Comics co-publisher Jim Lee told the Times that he was shocked by the assignment at first.
The company felt Diana Prince and her alter ego had become stuffy and decided to give her clothes that she can fight in, "that add to her presence and her strength and her power," Lee said. "The original costume was the American flag brought to life. This one is a little more universal."
Gallery: Fans dressed in the classic costume.
"Wonder Woman # 600" hits comic stores today.