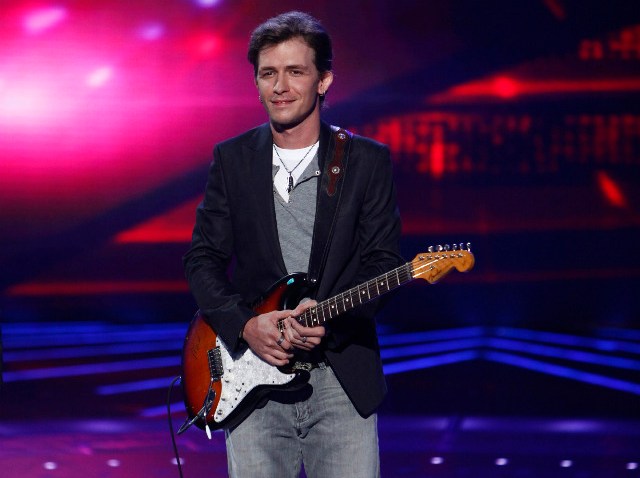 Newly crowned "America's Got Talent" winner Michael Grimm doesn't plan to "be a millionaire for long."
"A lot of the [$1 million prize] money is going to go to the community and charities and my grandparents and family that need this," the blues singer told Usmagazine.com, following Wednesday's big win.
Grimm said he planned to buy the grandparents who raised him – and whose possessions were washed away in Hurricane Katrina – a new home.
U.S. & World
News from around the country and around the globe
"My grandparents don't have to worry about anything anymore," the 31-year-old musician explained, People reported. "I can't put into words what that means to me. They've supported me in the music through the years, and they've seen me fall and get back up and keep going. Now I can take care of them."
Grimm said he never expected to beat 10-year-old opera phenomenon Jackie Evancho on "Talent's" finals.
"I was preparing my speech to leave," he told People. "I couldn't believe I heard my name. I was trying to make sure that what I thought was going on was going on, you know? This is definitely an out-of-body experience. This whole journey has been, but especially now."
Grimm's post-"Talent" plans also include proposing to Lucy, his girlfriend of three years and the inspiration for his rendition of "When a Man Loves a Woman," he said.
"That's my girl and I'm not gonna let that one go," Grimm told People.