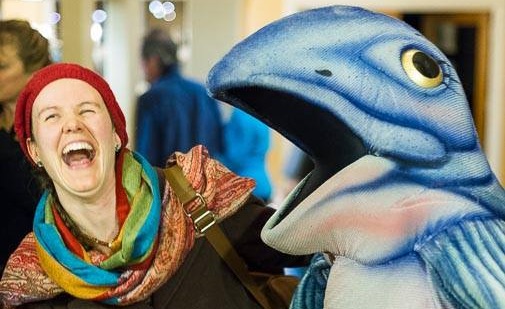 THE SPIRIT OF THE OAR: Even if you saunter down Broad Street, the main thoroughfare of Nevada City, and you don't happen to have a backpack, or hiking gear, or an oar, or a river-ready hat or get-up, you still, in a way, carry the spirit of the oar with you. It's a nature-loving town in the beautiful, tree-laden, river-gurgly hills of Nevada County, and its denizens can often be found outside walking, swimming, or communing with leafs, rocks, and the wider world. Thus the fact that the Wild & Scenic Film Festival lands in this funky burg each year is no surprise at all: Nevada City also boasts a strong arts-nice streak, meaning that it is an ideal town for art and nature to dance the tango together, film festival-style, over several days. Those days will be Jan. 15 through 18, 2015, and a caboodle of filmmakers who want to celebrate and honor and save and study the outdoors shall row their proverbial boats, or, um, films into Nevada City and Grass Valley.
YEAR 13: Call it a very lucky year for the South Yuba River Citizen League's Wild & Scenic Film Festival, which has as its theme "A Wild Life." A film looking at lawns -- yep, it is indeed a hot issue in many a town -- is on the roster, as are flicks spotlight the Grand Tetons, glacial fresh water reserves, marine pollution, and the 250+ bird species that inhabit Yosemite National Park. Climate change, conservation, wildlife, and that human-earth dance will all get the big-screen treatment.
PLUS... tours, art receptions, an enviro fair, coffee talks, workshops, and several other outside-of-the-cinema happenings shall dot the long weekend. Nope, you don't need to arrive with your oar or your goggles or your helmet or any other gear to get the most out of this well-regarded film-meets-nature festival. But having an interest in topical issues surrounding our homebase, and how we interact with it, is absolutely essential.
Copyright FREEL - NBC Local Media