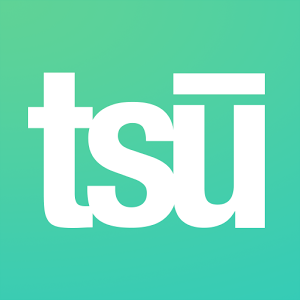 Do you want to be paid to post on a social network? Then you may want to check out Tsu, a new startup which hopes its users are active and invite new members -- and will be paid accordingly.
Tsu launched today with a $7 million investment and will be sharing its ad revenue with its users provided they're actively posting and luring new members, according to the Re/Code. Based in New York, Tsu's social network is green rather than Facebook's blue, and it also distributes 90 percent of its ad revenue based on how many views and how much engagement user posts receive.
If you follow that logic, then celebrities, Internet or otherwise, should be raking in the lion's share of the money. (Rapper 50 Cent and NBA star Carmelo Anthony are among its celebrity users.) Smaller shares, or incentives, will be going to those regular Joes inviting friends to join.
U.S. & World
News from around the country and around the globe
"If you contrast the established networks today, they're like radio stations playing everybody's song and not giving them any royalties for their work," founder Sebastian Sobczak told the Re/Code. "It's very unusual that all these amazing [users] provide this free content that is very valuable to them and is a hundred percent monetized."
Although no numbers were given for the incentives or payout, users should expect smaller numbers. Another similar social network startup called Bubblews pay users about a penny per like. That means users would either have to write 1 million posts with at least one like each or have 1 million friends like or share a post to make $10,000. This may not be easy money.