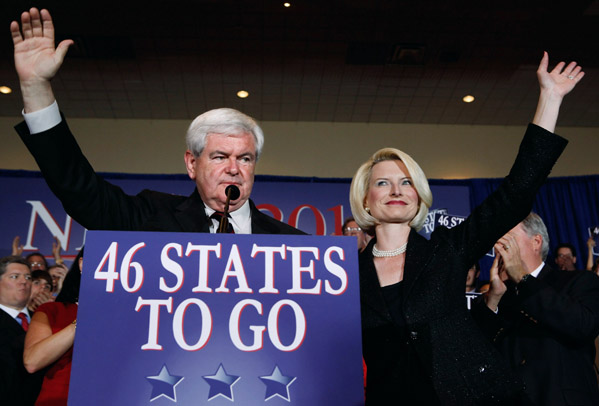 The California Republican Party's leaders are extremely excited that they've landed Newt Gingrich to be keynote speaker at the party's state convention later this month.
The question is, why?
Even more puzzling: party leaders said Tuesday that the appearance is a sign that "the California primary may play a key role" in this year's presidential election.
U.S. & World
News from around the country and around the globe
That's a head-scratcher for many GOP players.
In fact, California's primary, scheduled for June, comes so late in the process that it's looking like an afterthought, not a game-changer.
This year's rules mean that candidates like Gingrich, Ron Paul, and Rick Santorum can stay in the game by laying claim to delegates in states that are not winner-take-all.
But this contest is Mitt Romney's to lose.
In fact, it's looking more and more likely that he'll land the nomination by mid-April at the latest, after the dust has settled from this year's Super Tuesday contest on March 6th and the primaries in Missouri, Illinois and Texas.
But no matter. Gingrich's California finance chair, Eric Beach, said in a statement that Gingrich's stop "illustrates the importance of California as a key primary state this election cycle."
Some party insiders say it's irrelevant to argue California's relevance.
These activists say using Gingrich to headline the convention is further compounding the party's credibility problem, illustrating the ongoing split between conservatives and moderates.
Last fall, the party's convention featured Michele Bachmann and Ron Paul. Now it's Newt's turn.
Note to Newt: "California, here I come," isn't a GOP victory phrase.
Let us know what you think. Comment below, send us your thoughts via Twitter @PropZero or add your comment to our Facebook page.