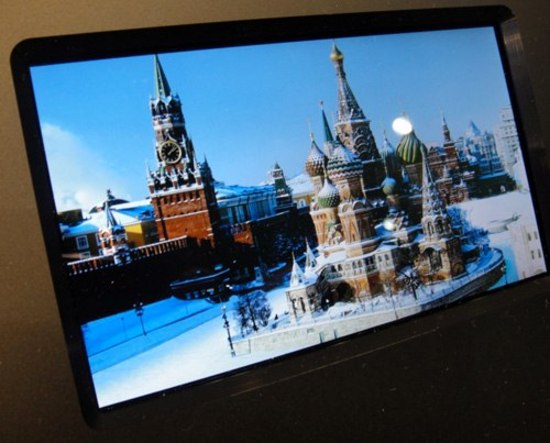 Ladies and gents, a new wave of mobile displays is upon us — ones with resolutions that rival an HDTV's. Ortus Technology has what it claims is the world's smallest full HD 1080p 4.8-inch display boasting a 1920x1080 resolution. That Retina Display in the iPhone 4 now looks kind of crummy, doesn't it?
While most new mobile devices coming out today have the ability to playback and in some cases even shoot 1080p video, unless connected to an HD monitor, viewing content on a small screen is negligible because no smartphone or tablet display have a full 1080p display (except that new one by Samsung). Ortus' screen even bests Hitachi's 4.5-inch 1280x720 resolution screen.
Ultimately, with such dense screens — the 4.8-inch screen has 458 pixels per inch — everything viewed on it is going to look sharper. Pixels will be virtually undetectable just like on a Retina Display. Theres even the option to add on a polarizing film to convert the screen into a glasses-free 3D one, but like all 3D, the vertical resolution gets halved.
U.S. & World
News from around the country and around the globe
All in all, the screen is still damned impressive and its size can only get smaller. I can only imagine future PlayBooks, iPhones and Sony NGP's with screens of such high-resolution. When those devices drop, we'll really be living in the high-def future.