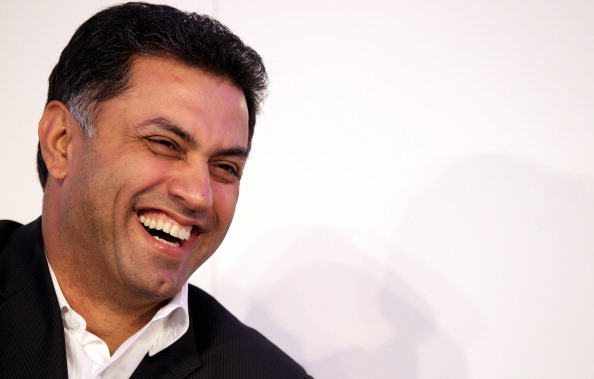 Google's sales chief Nikesh Arora is leaving the company to take another tech job, it was announced Thursday.
The news came during Google's second quarter earnings report that Arora was leaving his position as chief business officer to join tech conglomerate Softbank, according to the Re/Code. He will be replaced temporarily with another sales executive. From Google:
Nikesh Arora, our Chief Business Officer, will be leaving Google after almost ten years at the company to join one of our partners, SoftBank, as Vice Chairman of SoftBank Corp. and CEO of SoftBank Internet and Media. He will join this afternoon's earnings call as usual. Omid Kordestani, who was our business founder and led our sales teams for many years, will be stepping in to lead our business organization for now.
U.S. & World
News from around the country and around the globe
Arora was Google's highest-paid executive in 2012 when he was paid more than $51 million -- including an $8 million cash bonus that he has to return if he leaves the company before April 2015. That means he would have forked over that check to Google, but the board decided to let him keep it in a fit of corporate generosity.
Google's earnings results were considered a mixed bag with $6.08 per share, slightly less than the $6.25 that was expected by analysts, but Google's share price didn't seem hurt by the announcement. Instead, Google shares rose in after-hours trading.