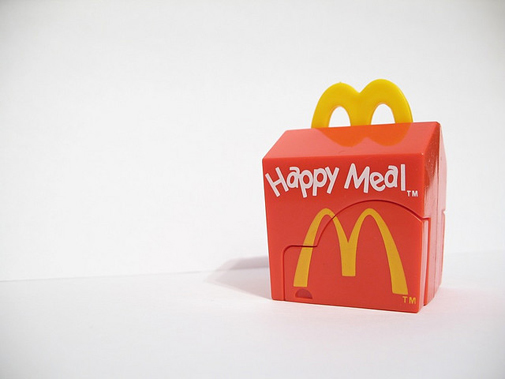 The saga over fast-food restaurants giving away free toys continues in San Francisco.
After the city's board of supervisors approved legislation banning the giveaway for foods that have high sugar, fat and sodium content, Mayor Gavin Newsom vetoed the idea.
Then, in a flurry of activity right before the most fat-laden holiday on the national calendar, the supes saw Newsom's veto and vetoed it.
U.S. & World
News from around the country and around the globe
Newsom's take is that parents should decide what kids eat, not the government. Hear, hear - please pass the gravy.
However, the supes are intent on removing the smile from the so-called "Happy Meal." There will be none of that smiling stuff on kids' faces in San Francisco, thank you.
The regulations are set to go into effect in December 2011.
To be continued....
Copyright AP - Associated Press