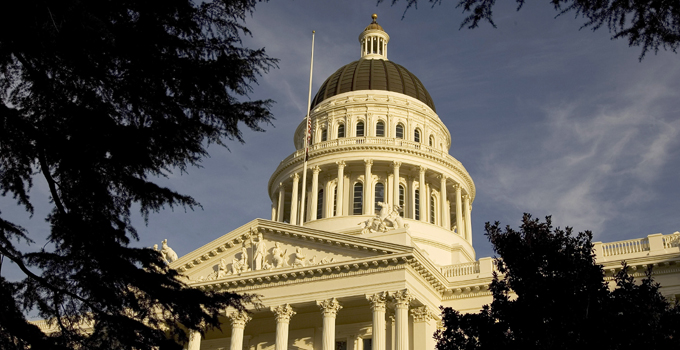 California's budget negotiations moved from behind closed doors to a very public arena on Wednesday, with a budget showdown looming on Friday.
Democratic leaders are pushing ahead on a revised spending plan that avoids hundreds of millions of dollars in spending cuts that Gov. Jerry Brown believes are needed. But they insisted to reporters that they're not trying to jam the governor by sending him a plan that is veto bait.
"We don't want to see a veto. We think we can work this out," Sen. President Pro Tem Darrell Steinberg (D-Sacramento) said at a news conference Wednesday.
U.S. & World
News from around the country and around the globe
Steinberg and Assembly Speaker John Perez (D-Los Angeles) are holding firm on preserving roughly $400 milllion in spending for welfare, child care, and in-home health care for the poor and elderly.
Both Democrats said they're not calling out the governor, and insisted that their latest budget plan would be structurally balanced.
"We are continuing to talk and negotiate with the governor," Steinberg said. "We are standing for what we've always stood for."
Today's tactics -- negotiating with Brown and putting him on notice through the news media -- provide a window into the stakes involved.
Lawmakers plan to stage floor votes on the latest budget plan on Friday, in time to meet a key deadline. If they don't submit a budget by then, a state law would kick in that allows their pay to be docked.
Brown can always veto the measure if he doesn't like it. But that could come with a political cost.
If he vetoes the budget, he could insist on deeper cuts and structural reform. That would give him the ability to tell voters he is insisting on accountability, which is crucial to his argument in favor of raising taxes in a ballot initiative next November.
But a veto could also backfire, cementing in the public's eye the idea that California government is dysfunctional. And that could spell doom for the tax measure.
Brown was elected in part on his self-described image as a source of wisdom; the adult in the room who would have the gravitas to enforce discipline on an unruly process.
Whatever he decides about the budget, it will be soon. And the ramifications will echo to November.
Author Kevin Riggs, an Emmy-winning former TV reporter in Sacramento, is Senior Vice President at Randle Communications.
Send us your thoughts via Twitter @PropZero or add your comment to our Facebook page.