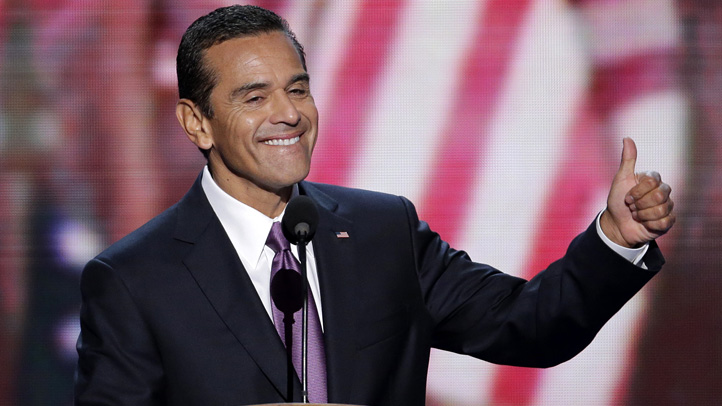 In 2013, the big fight in Sacramento may be over Proposition 13.
Democrats, emboldened by their new and historic supermajority status at the state Capitol, are expressing increased interest in changing the tax limitation measure; a remarkable departure from years past, when such talk was considered political suicide.
Assemblyman Tom Ammiano, D-San Francisco, confirmed this week he plans to pursue legislation that would allow commercial property taxes to go up, by allowing business properties to be assessed on their current value. Critics have long noted that business properties can avoid being re-assessed when they change hands, by the way partnerships are structured.
U.S. & World
News from around the country and around the globe
Last year, Los Angeles Mayor Antonio Villaraigosa, in a preview of the current debate, told the Sacramento Press Club that Prop 13's protections had become a "corporate tax giveaway" that handed an unfair break to business properties, compared to homeowners' rights.
Privately-owned homes are re-assessed at their higher value when sold. Only homes that have not changed hands since 1978, when Prop 13 passed, keep their low tax rate.
Business groups are alarmed by the prospect of losing the existing protections, and will be looking for moderate Democrats to partner with. But the math is relatively straightforward. Democrats, if they vote as a bloc, now have the two-thirds control of the legislature that they need to place changes to Proposition 13 on the ballot.
But what do voters think? A new Public Policy Institute of California poll shows that while support for Prop 13 remains very high, 58 percent of likely voters favor the idea of taxing commercial properties at their current value. Democrats overwhelmingly support the idea, with 66 percent saying yes. Republicans are divided, with 47 percent in favor and 48 percent opposed.
Some issues -- and politicians -- never go away. Prop 13 passed in 1978, when Jerry Brown was governor the first time around. Now he's back, and so is serious talk about whether it's time to tinker with the results of one of the most famous tax revolts of modern times.