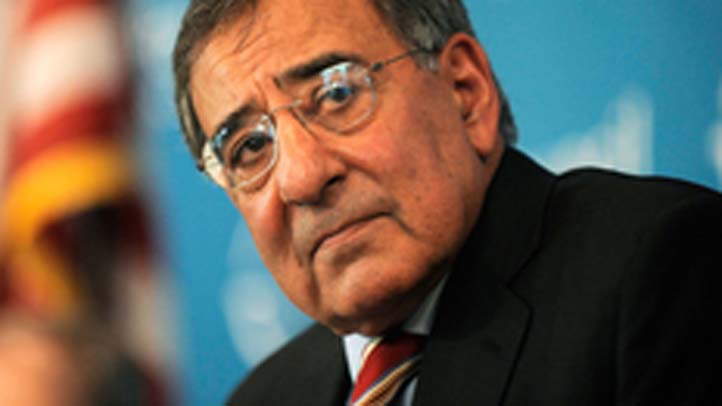 Some Pentagon reporters were taken off guard by Leon Panetta's blunt-talking first news conference as Secretary of Defense.
They shouldn't have been.
Panetta, a former long-time House member from Monterey, raised eyebrows when he waded directly into Washington's budget fight by saying that tax hikes need to be considered to help offset deep military spending cuts as part of the debt ceiling package.
U.S. & World
News from around the country and around the globe
"I didn't come into this job to quit," he said. "I came into this job to fight."
Panetta's candor is no surprise to those of us who've tracked his long political career.
I first met Panetta in 1978, when he was a new member of Congress and I was a rookie reporter just out of college.
Panetta would come to his district office in San Luis Obispo and hold media roundtables.
No rules, no restrictions. Any topic was fair game. Panetta didn't dissemble; he liked to tell you what was on his mind.
A former registered Republican who worked for President Nixon's Justice Department, Panetta later became White House budget director and then chief of staff for President Clinton.
Panetta told me several years ago, while he was running his foundation at Cal State Monterey, that California's budget woes couldn't be solved with cuts alone; that then-Governor Schwarzenegger's focus on waste and fraud was a dead end.
In 2008, I sat next to him in a media skybox at the Democratic convention in Denver, where he was watching the nomination process for President Obama.
At the time, I assumed he would be a top recruitment prospect for Obama, although he showed no indication that he would leave the good life in Monterey.
The inaugural was barely over when Pres. Obama recruited Panetta to be director of the CIA. He took over the Defense post on July 1.
Panetta's willingness to float the tax issue, instead of merely criticizing cuts, is entirely characteristic as he takes on his latest role in Washington.