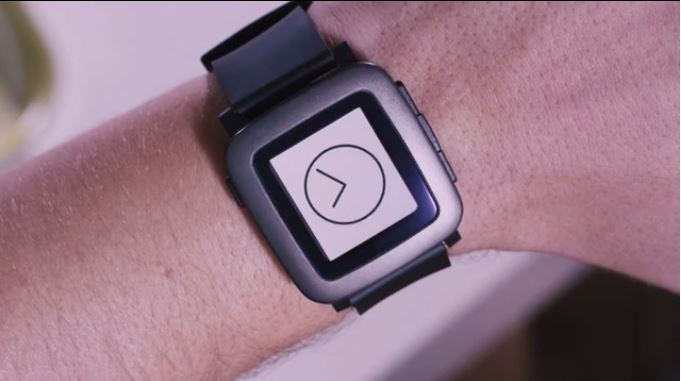 Pebble is now taking pre-orders on its new $159 smartwatch on Kickstarter as it prepares to challenge the new Apple Watch.
Pebble, a Palo Alto startup, has introduced its thinnest device dubbed Time -- a stainless steel wristwatch with a color screen and new user interface called Timeline, the Wall Street Journal reported. While the smartwatch will retail elsewhere for $199, Kickstarter will have the $159 deal. (This is likely because Pebble raised more than $10 million on the crowd-funding site.)
Pebble chief executive Eric Migicovsky said that the watch will have a built-in microphone, mostly for dictation, but it will lack voice-activated anything. Migicovsky said the company is working on that, but we wonder if it will be too late. Apple's new smartwatch is supposed to have voice-activated apps plus it can be made out of 18-karat rose gold.
U.S. & World
News from around the country and around the globe
Despite fighting off Apple and being a small operation, Pebble has sold more than 1 million of its smartwatches. We don't know if that's more of an indication of early adopters rather than a vote for Pebble's smartwatch technology which really can't compete with Apple's interface. Migicovsky also didn't disguise his trepidation at facing Apple.
"We're battling with Apple, the largest company in the world, and there's nobody better to help us than the crowd," he told the WSJ.