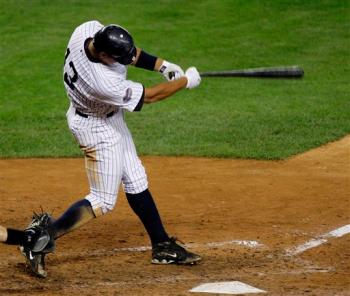 Pinterest raised $200 million and the posterboard search engine is now valued at $5 billion, according to reports.
The San Francisco startup has raised money steadily, including $225 million raised last October and $200 million in February 2013, according to ReadWrite. In case anyone's wondering, Pinterest has raised $764 million since its inception in 2010.
Pinterest, with its users mostly searching and pinning objects of consumer lust such as dresses, jewelry or food, is perfect for online advertising. Pinterest chief executive Ben Silbermann also introduced a Guided Search tool for the service which will take in user preferences and predict what they may like.
U.S. & World
News from around the country and around the globe
"In the future search will be a discovery tool," Silbermann said. "Pinterest at its heart is about discovering things you didn't even know were there."
Pinterest has been busy expanding globally to rid itself of copycats, but 70 percent of its use is still U.S.-based. Its Promoted Pins ads has also begun to heat up with major deals with Kraft and the Gap.
Pinterest's investors see that Pinterest can be a cash cow with a huge amount of ad revenue. What advertiser won't be interested in people who create 20-page long wishlists of consumer goods? It would be like shooting fish in a barrel. While the ReadWrite article says that Pinterest is taking aim at Google, we would say that Pinterest is taking aim at its largely female audience -- the ones usually responsible for buying goods for the home and themselves.