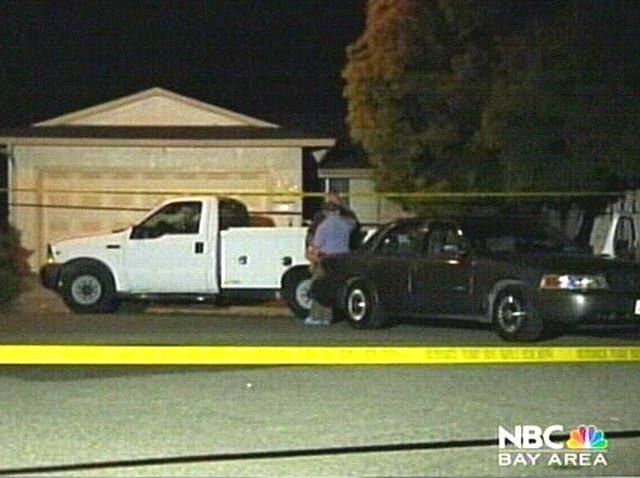 A Los Angeles police officer pleaded not guilty on Monday in connection with an alleged beating and kicking of a man in South Los Angeles in October 2014.
Officer Richard Garcia, 34, was charged with one count of assault under the color of authority in connection with the arrest of Clinton Alford Jr., the Los Angeles County District Attorney's Office announced.
Alford, who filed suit against the LAPD in federal court in November, said he was riding his bike home when the LAPD officer tried to stop him at 55th Street and Avalon Boulevard. He said he feared for his life as he was being beaten.
U.S. & World
News from around the country and around the globe
"I was just praying to God that they wouldn't kill me. I felt that I was going to die," Alford said Monday.
Alford ran away and alleges he was then chased down by officers, who used a Taser on him before punching and kicking him. The kicks were so violent that he blacked out and lost a filling. He alleges he did not resist.
"I remember being yanked off my bike and I remember being held down on the ground and multiple kicks to the head until I blacked out," Alford said. "I remember being tased in my back until I flop like a dead fish."
Officers approached the victim during an investigation of a robbery. His attorney has called for a video of the incident to be released unedited. An LAPD spokesman said there are no plans for the video to be made public.
Bail for Garcia is recommended at $35,000. If convicted as charged, the officer faces up to three years in county jail. He's been placed on administrative leave.
At the time of the incident, Garcia was assigned to the LAPD's Newton Community Police Station, Parole Compliance Unit.
The case remains under investigation by the Los Angeles Police Department.
NBCNews' Andrew Blankstein and Michael Larkin contributed to this report.