A police officer faces a murder charge in the shooting death of Jonathan Price outside a Wolfe City gas station Saturday night, authorities say.
Shaun David Lucas of the Wolfe City Police Department was arrested Monday night with a $1 million bond at the Hunt County Jail.
As of 11:30 a.m. Tuesday, online records show Lucas was transferred to the jail in neighboring Rockwall County.
Sheriff Harold Eavenson would only say, "he is a Hunt County prisoner," and directed all questions back to Hunt County Sheriff's Department. It is also unclear if Lucas has an attorney.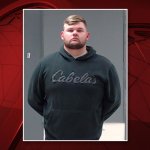 The incident took place on Saturday night when Lucas responded to a disturbance call in the 100 block of Santa Fe Street at about 8:24 p.m., according to a Texas Department of Public Safety spokesperson.
Price's family said Price was on the scene trying to deescalate a domestic violence fight.
"What people are saying now is that Mr. Price was breaking up a fight when law enforcement showed up," Lee Merritt, the Price family's spokesperson, said. "He [Price] was wrongfully targeted by law enforcement eventually Tased, eventually shot. It all took place in a matter of moments."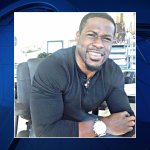 According to the Texas Rangers, which launched an investigation following the incident, Lucas tried to detain Price, who resisted "in a non-threatening posture" and started to walk away. At that moment, the Texas Rangers said Lucas first fired his Taser and then fired his service weapon, striking Price.
U.S. & World
News from around the country and around the globe
Price was taken to Hunt Regional Hospital, where he was pronounced dead, Texas DPS said.
The Texas Rangers said their preliminary investigation indicated that Lucas' actions "were not objectionably reasonable."
News of Lucas' arrest was the first information released by any agency since Saturday's shooting.
According to records provided by the Texas Commission on Law Enforcement, Lucas was appointed as a Wolfe City police officer on April 14, 2020, after completing basic training in March. He previously served for less than 6 months as a jailer for the Hunt County Sheriff's Department. According to the report, Lucas completed state-mandated active shooter training in Frisco on Aug. 3, 2020.
Lucas' arrest also took place just hours after the community united with Price's family Monday night. A candlelight vigil was held in the area where he was shot, as hundreds of mourners honored his life and demanded justice.
"He was a good man," Price's cousin, Terrence Wright, said at the vigil. "He was a good role model. He was a good person."
Steve Steele lives near the gas station on Sante Fe. Describing the city of Wolfe City as a place where "everyone knows everyone," Steele said he and his wife heard commotion Saturday but were initially unsure of what it was.
"When I stepped outside a friend of mine had pulled up in his truck and he said 'hey, there's something going on at the gas station'," Steele said. "A lady had come up and said, 'Jonathan Price had been shot'. We walked up there, a friend was already up there trying to calm people down. I saw them working on him and everything."
The Wolfe City Police Department and Hunt County District Attorney's Office assisted the Texas Rangers in the investigation. No other information has been released at this time.
Editor's Note: NBC 5 originally reported Lucas bonded out of jail, online jail records did not show a bond was paid, but Lucas was transferred to Rockwall County's jail.