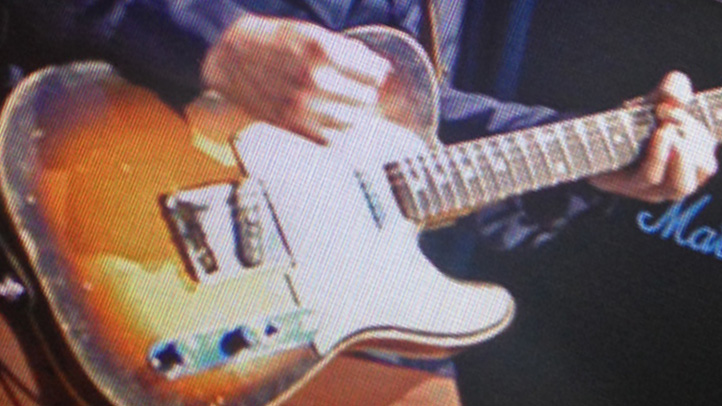 A valuable piece of rock history is back with its rightful owner, thanks to San Francisco police investigators.
A vintage 1966 Fender Telecaster that was owned by former Red Hot Chili Peppers guitarist John Frusciante was recovered this week by plainclothes detectives after the $30,000 instrument was stolen during a burglary on Aug. 16.
Frusciante had given the instrument to a friend who planned to loan it out to the Rock and Roll Hall of Fame later this month, according to police. That friend was reunited with the guitar on Thursday.
U.S. & World
News from around the country and around the globe
Police said the guitar exchanged hands three times over the course of the 10 days it was missing. No information was released regarding possible suspects.
Frusciante played with the Chili Peppers from 1988 until 1992, and again from 1998 until 2009.
The Red Hot Chili Peppers were inducted into the Rock and Roll Hall of Fame in 2012.