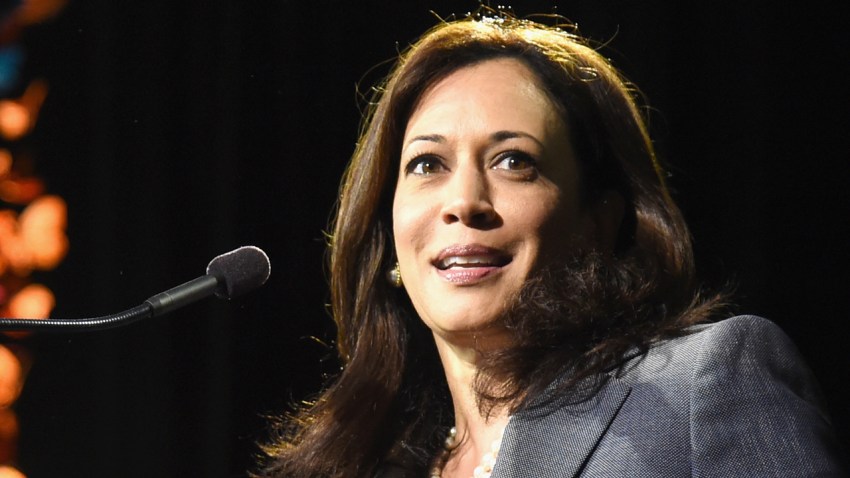 California's attorney general announced a lawsuit Tuesday against Southern California Gas Company that alleges violations of state law in connection with a months-long gas leak in the San Fernando Valley.
Thousands of people living near the Aliso Canyon facility in Porter Ranch have temporarily relocated, two local schools have closed and thousands of students have been relocated for the rest of the school year.
Attorney Generla Kamala Harris' lawsuit claims the utility violated California health and safety laws to quickly control the leak and report the release to authorities. The lawsuit also cites an environmental threat due to the release of methane.
U.S. & World
News from around the country and around the globe
"The impact of this unprecedented gas leak is devastating to families in our state, our environment, and our efforts to combat global warming," Harris said in a statement. Southern California Gas Company must be held accountable," said Harris in a statement. "This gas leak has caused significant damage to the Porter Ranch community as well as our statewide efforts to reduce greenhouse gas emissions and slow the impacts of climate change. My office will continue to lead this cross-jurisdictional enforcement action to ensure justice and relief for Californians and our environment."
The lawsuit seeks relief in the form of injunction, civil penalties, and restitution.
SoCalGas issued a statement saying company is "working hard to both stop the leak and adress our neighbors' concerns. Beyond that, we do not comment on pending litigation and will respond to the lawsuit through the judicial process."
The city and county of Los Angeles have already filed suit against SoCalGas over the leak, which was discovered Oct. 23. Late last month, Southern California air regulators approved a sweeping abatement order aimed at minimizing the release of natural gas.
Also Tuesday, Rep. Brad Sherman, who has a home in Porter Ranch close to the site of the Southern California Gas Co. gas leak, announced that he plans to introduce legislation designed to prevent more leaks in the future. Sherman noted in a statement that the Department of Transportation Materials Safety Administration has established federal safety regulations for natural gas transportation.
U.S. Sens. Barbara Boxer and Dianne Feinstein said last week that they will seek a federal review of the ongoing leak. The California Democrats plan to introduce an amendment to energy legislation currently on the Senate floor. The amendment would direct Energy Secretary Ernest Moniz to lead a review of the cause and response to the leak at Southern California Gas Co.'s Aliso Canyon site.
Gas Co. officials have said they are in the process of drilling a relief well that will allow them to cap the leak, but that process is expected to take weeks. The gas company also has created a website to provide updates on the relief well progress, air quality monitoring, community resources and other relevant information.
Copyright AP - Associated Press