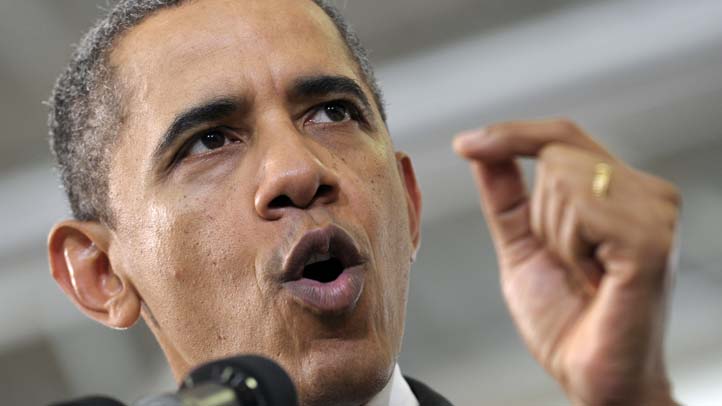 This week, President Obama is making another one of his fundraising swings through Southern California. He'll visit different events and fundraisers at various fabulous homes and locations, and cause big traffic jams along the way.
But where the president really belongs on this trip is in jail.
Los Angeles County Jail, to be precise.
U.S. & World
News from around the country and around the globe
The president arrives in the state just after releasing a budget that takes a hard slap at California prisons and jails. One in every eight of California prison inmates are undocumented immigrants, and the number is thought to be higher in county jails. But Obama's budget reduces a program that assists the state with the costs of incarcerating the undocumented by more than half. Those are costs that will have to be born by cash-strapped California and its counties.
The president, if he were wise, might check on the potential impact of those cuts with a visit to the jail in the largest county in the country. He also might get a sense of the new pressures on the jail that are a result of federal court mandates that has forced the release of state prisoners into the jails. He also might get a whiff of an ongoing federal investigation into the treatment of people in the jail by sheriff's deputies.
There's a lot that would draw a federal chief executive to the jail. But the current schedule leaves little time for more than fundraising and a quick stop by the VA Greater Los Angeles Health Care Center. A jail visit wouldn't be easy to swing, but it would demonstrate that the president is paying attention to California's problems, and his government's own role in them.
Let us know what you think. Comment below, send us your thoughts via Twitter @PropZero or add your comment to our Facebook page.