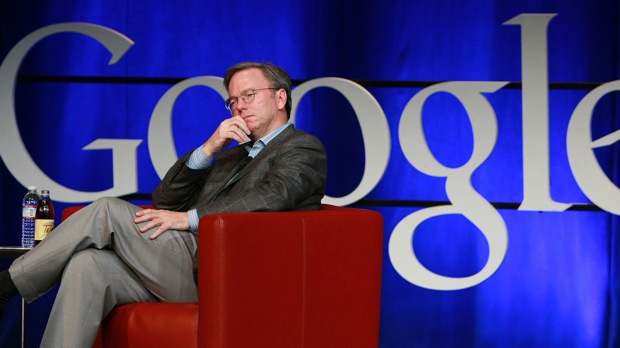 Parting is such sweet sorrow. But parting with up to half of a billion-dollar bank account? Ask Eric Schmidt what that tastes like.

The Google executive chairman's split with wife Wendy will be the second most-expensive in history, after he parts with an expected $1.5 billion in personal fortune, according to reports.
It could turn out to be the most expensive if he doesn't have a pre-nuptial agreement.

Schmidt's been with Google for a decade, and earned a $100 million compensation package last year. He's also been with Wendy for 13 years, but in an open relationship that's seen him date in some upper-echelon circles.

Schmidt will part with his fortune in order to ensure an "amicable" separation so that he can visit his two children, of whom Wendy Schmidt is the mother, according to the UK Daily Mail.

Schmidt will sell some of his millions of shares in Google stock to pay for the settlement, which is being handled outside of court, according to sources.

He may yet part with some of his land holdings, which include mansions in Atherton and Massachusetts as well as Monecito, Calif.

Schmidt, 56, oversaw Google's transformation from a deceptively simple-looking search engine to a $9.7 billion-a-year profit machine.

He'll always be second-fiddle to Rupert Murdoch, however. The media mogul's split with wife Anna ran him back a cool $1.7 billion, according to reports.