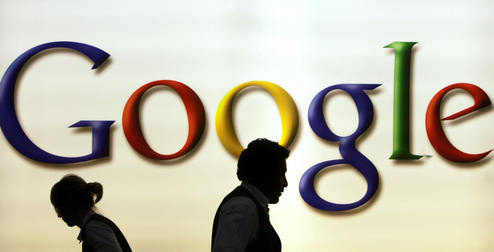 Searching on Google has become something of a puzzle. Organic search results now seem secondary to ads and Google products, according to a recent report.
Aaron Harris, founder of Tutorspree, wrote in a blog post about his frustrations trying to get real search results. Instead, ony 13 percent of the screen of his MacBook Air had results, the rest was taken up by Google products: Adwords (29 percent), the navigation bar (14) and Google Maps (7), according to Mashable.
When he searched for "Italian restaurants" the results were only 7 percent, dwarfed by ads and Zagat ratings (
now owned
by Google). The experiment was worse when Harris searched "Italian Food" on his iPhone where no results were organic on the first four pages. Instead it was simply a listing of Google local listings.
U.S. & World
News from around the country and around the globe
It's not surprising that so much of what appears on Google is ad-driven. In the first half of 2012, the tech titan made more ad revenue than all American publications combined, Mashable reported.
While Harris seems to indicate that we're now all slaves to Google products if we use Google Search, it could just mean that users will now have to be more media literate to find necessary information. That, or they can use other search engines,
such as Blekko
, to save themselves minutes sifting through Google listings and spam.