The Rocky Fire racing across Northern California had burned 62,000 acres and was 12 percent contained as of Monday evening , according to Cal Fire.
At least two dozen homes were destroyed over the past few days, and more than 13,000 people were urged to flee.
The wildfire swelled over the weekend, blazing through 26,000 additional acres since Saturday night, according to Cal Fire spokesman Daniel Berlant. The fire broke out on July 29 and forced several evacuations and was threatening about 6,300 homes and structures.
Monday afternoon, the fire jumped Highway 20 at Walker Ridge, sparking another 50-acre brush fire.
The blaze, located southeast of Clearlake in Lake, Yolo and Colusa Counties, is one of 21 large fires – many sparked by lightning strikes – raging across California, and made much more challenging to fight because of the yearslong drought that has dried out the state.
According to Cal Fire, the Rocky Fire has gutted 24 homes and 26 outbuildings, and forced hundreds to evacuate the area.
U.S. & World
News from around the country and around the globe
"There's a lot of old growth-type vegetation and four years of drought to dry it all out,'' said Lynne Tolmachoff, a spokeswoman for the California Department of Forestry and Fire Protection. "It was ready to go.''
The fire was burning in the Lower Lake area, about 100 miles north of San Francisco and 10 miles from Clear Lake, the largest freshwater lake entirely within California and a popular spot for boaters and campers. Fire officials said no homes around the lake were threatened.
Evacuated residents were amazed at how quickly the flames spread.
"I'm overwhelmed,'' Donna McDonald, of Clear Lake, said at a high school that had been turned into a shelter. "I was very happy at one point when I saw no smoke at all. Then all of a sudden it just flared up real big again.''
Check here for evacuations and road closures.
[NATL] Wildfires Continue to Ravage Drought-Stricken California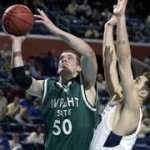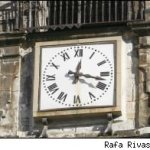 Crews battled 20 other wildfires in California – some sparked by lightning – though none as big as the Rocky Fire.
The Associated Press contributed to this report.