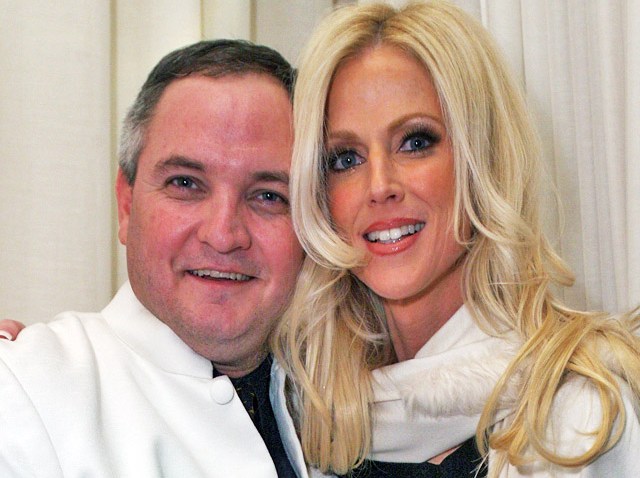 The couple that became nationally known for crashing President Barack Obama's first state dinner will get at least 15 more minutes of fame.
Alleged party crasher Michaele Salahi will be one of the housewives on "The Real Housewives of D.C.," according to Bravo.

"These connected D.C. power players all have their pulse on the most important cultural events, political galas, gallery openings and fundraisers in Washington society," Bravo told the Washington Post.

And yes, one of those events just happens to be the White House State Dinner last November.

But, according to Bravo, that event did not get Salahi cast on the show.

"We learned the following day -- as did everyone else, including the other D.C. Housewives -- of the alleged 'gate crashing' incident," said Bravo's senior vice president of programming and development in a statement.

"The fact is that by November we had been shooting the series with Michaele and the other women for months. In fact, we were a few weeks away from wrapping photography on the series. Any idea that attending the state dinner was an audition to cement participation in the show is preposterous."

According to the Washington Post, the rest of the cast includes:
Mary Schmidt Amons, who Bravo describes as "the true Washingtonian and granddaughter of radio and TV personality Arthur Godfrey"
Lynda Erkiletian, "the mother hen and owner of D.C.'s top modeling agency"
Catherine Ommanney, a "feisty Brit" who Bravo says is "married to a White House photographer."
Stacie Scott Turner, "Harvard grad, active political fund raiser."
The show will debut on Aug. 5 at 9 p.m.
U.S. & World
News from around the country and around the globe
You'll have to wait a while for the State Dinner appearance, though. That won't happen until near the end of the first season of the show.