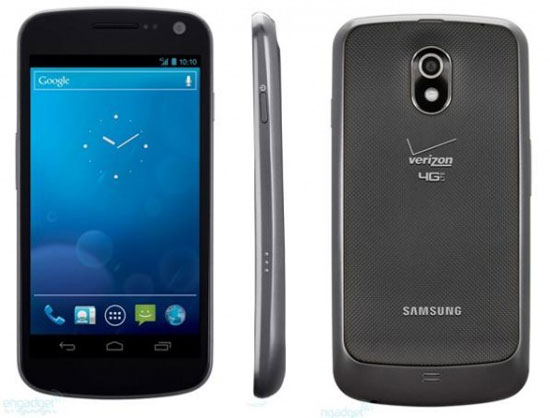 Missing its early November and alleged Dec. 9 launch date, the much-anticipated Samsung Galaxy Nexus is finally official. It's available on Verizon for $300 with a two-year contract and is the first smartphone to run Android 4.0 Ice Cream Sandwich.
Sometimes, even internal memos can be wrong. That was the case for the Galaxy Nexus on Verizon. Strong evidence pointed to it being released last Friday, but the weekend came and went without so much as a peep out of Big Red's mouth.
We now think we know why the Galaxy Nexus was delayed: Verizon wanted the launch of the smartphone to coincide with its launch of 4G LTE in 11 new U.S. markets that will blanket over 200 million people with the faster data speeds.
U.S. & World
News from around the country and around the globe
It's a smart move, considering 4G LTE is still in its infancy. What better way to kick off a 4G LTE smartphone than with a 4G LTE network switch on in new regions?
Hailed in many tech reviews across the Web as the best Android smartphone to date — and highly polished — the Galaxy Nexus on Verizon is the first of an upcoming batch of smartphones with Android 4.0 Ice Cream Sandwich.
The launch of the Galaxy Nexus has been a long one, but at last, you can buy it with your hard-earned cash in the U.S.
For a limited time, shoppers can also take advantage of a special Verizon deal that gives 4GB of 4G LTE data for $30 a month instead of 2GB. No idea when Verizon plans to end the deal. Hop to it if you're looking for a snazzy 4G LTE data plan.
You can also watch Google's latest TV commercial for the Galaxy Nexus highlighting the new Android 4.0-specific face to unlock phone feature.
Via Verizon
Copyright DVICE - DVICE