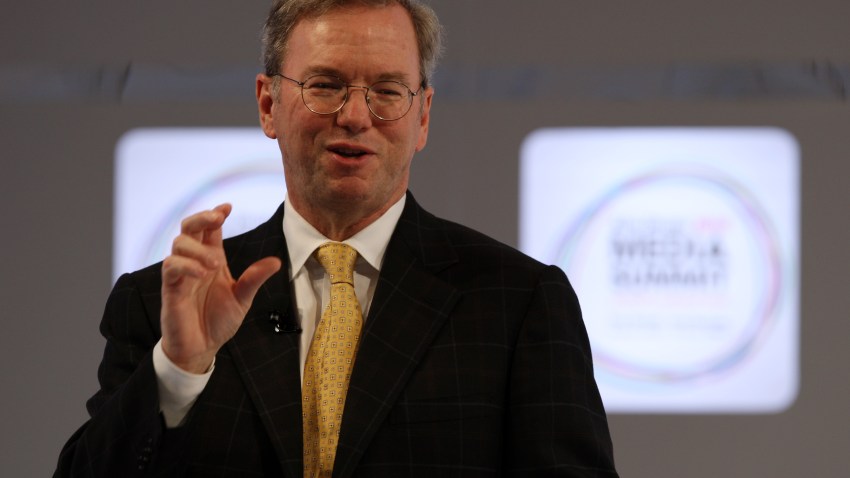 Talk about your bonuses. Google announced Monday that is has awarded outgoing CEO Eric Schmidt $100 million worth of stock as part of his stepping down deal.
The $100,000 million figure sounds like a lot, until you break it down to a salary a mere mortal would make.
NBC Bay Area's Scott McGrew did the math and found it translates to about a $1,000 bonus to someone who owns $100,000 in stock. (Schmidt owns about $9 billion).
U.S. & World
News from around the country and around the globe
To make it feel like an even lesser number, Schmidt won't get the $100 million all at once. It will vest over four years.
Last week Google announced Schmidt will be replaced as Google's CEO by Google co-founder Larry Page. Page takes over April 1 (no fooling).