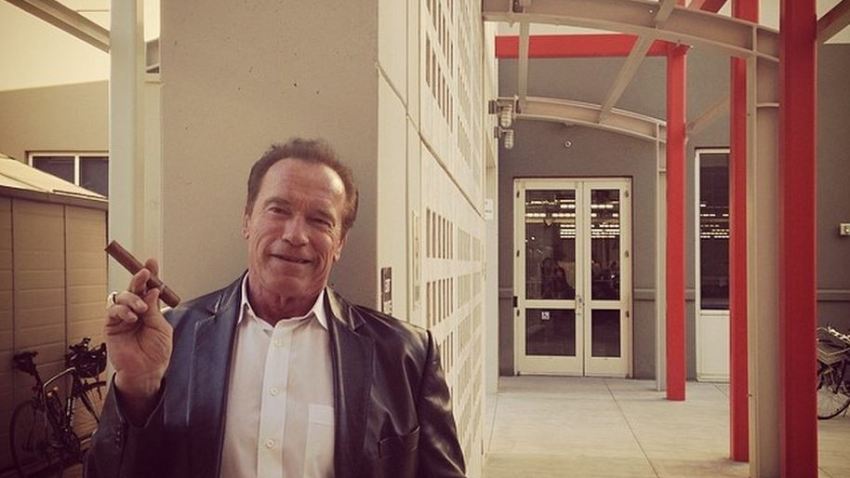 Arnold Schwarzenegger visited the Facebook campus earlier this week and decided to pose for a cheeky photo where he could create a "bad boy" vibe.
"Facebook's philosophy is Move Fast and Break Things, which I love. So naturally I broke some rules at their headquarters. Thanks for a great visit!" the former governor and action star wrote on his Instagram account as he posed with a cigar under a "Welcome to Our Tobacco Free Campus".
Schwarzenegger was visiting Facebook on Tuesday for a Q and A with fans to hype his new film "Sabotage" which opens March 28. He also mentioned on Facebook that he stopped in San Francisco to meet with "my great friend" Willie Brown and took a selfie.
U.S. & World
News from around the country and around the globe
Schwarzenegger's photo under the sign showed no indication the cigar was lit or he was smoking, but that's not really the point of the photo, right? It's to let you know that Schwarzenegger was at Facebook and he has a sense of humor -- or at least his assistant did.