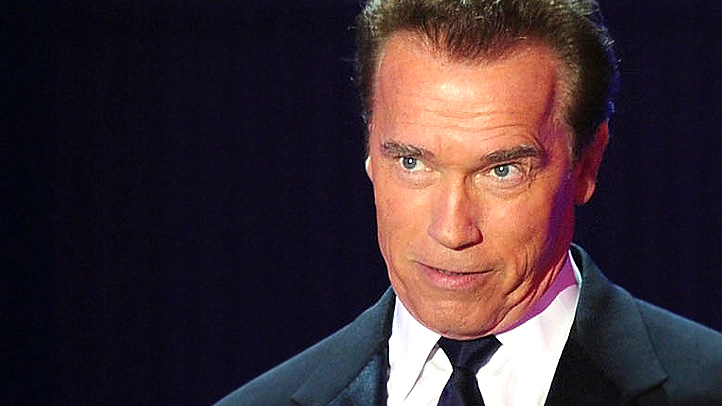 Think Arnold Schwarzenegger has lost his sense of humor because of his divorce? Think again.

The former California governor went for a bike ride Sunday wearing a t-shirt that appeared to mock his separation from his long time wife, Maria Shriver.

Schwarzenegger donned bicycle shorts and a white t-shirt that read on the front "It's time" and on the back "survived Maria" and "2007-2010."

In case the dates seem off, they don't mark the span Schwarzenegger was married to Shriver. Instead TMZ reports the shirt was made by Shriver's staff as a joke when the governor left the office.

Her staff reportedly crossed out the 2007 and in pen wrote "1977," the year the couple began dating.

Visit TMZ's website to see a picture of the actor-turned-governor wearing the shirt.