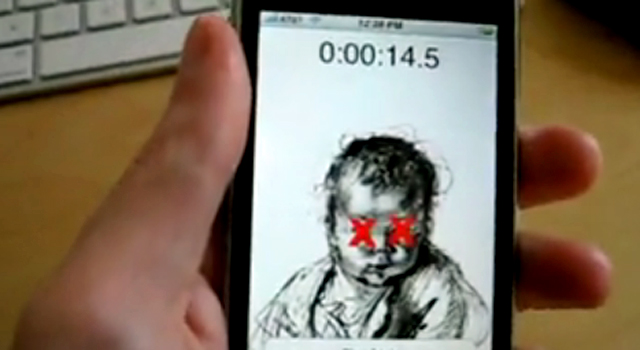 Don't be sad, the Apple app store is quickly becoming known for rejection.

Whether you create an app that rewards you for shaking babies or you create an app that teaches people the finer points of the ancient science of love Kama Sutra, Apple does not want you.

Apple rejected an e-book reader called Eucalyptus, which can search 20,000-plus classic books, much like a web browser.

Our friends at ComputerWorld and SF Gate tell us that the app store rejected the reader after it found "The Kama Sutra of Vatsyayana" in the search because it contained "inappropriate sexual content."

Eucalyptus's developer, Jamie Montgomerie, details Apple's rejection on his blog. In summary, the App Store reviewer used Eucalyptus to search for The Kama Sutra of Vatsyayana, which was apparently enough to disqualify the application because it "contains inappropriate sexual content."

"I suspect that no-one at Apple knows how genuinely torturous the app store approval process is for developers personally after a rejection," Jamie Montgomerie, the developer of the app, wrote on his blog. "When they hold the key to the only distribution pipe for something you've spent a lot of your time on - in my case a year - something you're hoping could provide you with a livelihood - and polite email enquiries are not replied to - not even with an autoresponder, it is extremely frustrating. I don't think I've ever felt as powerless in my life (and I've had to deal with US immigration authorities…)."

Remember the baby shaker app was approved before Apple was forced to take it down after a series of complaints.