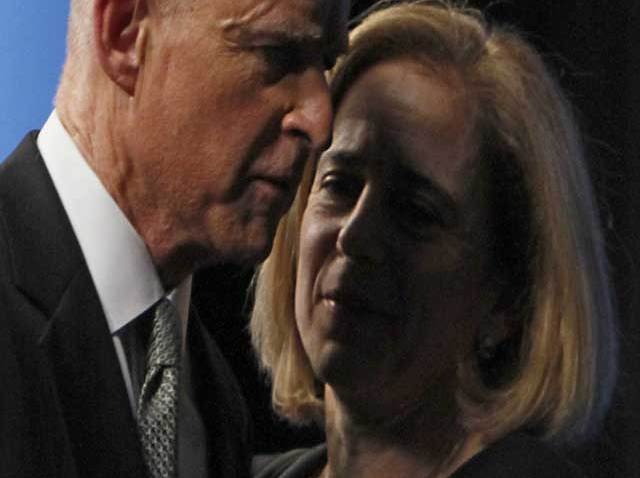 If Jerry Brown is elected governor, should his wife be his chief of staff?
It's a question I've heard discussed in political and government circles around the states. Brown's wife, Anne Gust, is by all accounts ( check out the LA Times profile here) running his campaign. She is a formidable lawyer and former top executive at The Gap. And there's no shortage of people who know the couple who will volunteer that she has far more discipline and better judgment than her husband.
It's also clear that Gust will be working full-time on Brown's behalf as governor, just as she has done during his term as state attorney general. So why not make her chief of staff?
U.S. & World
News from around the country and around the globe
The answers to that I've heard from various wise men in Sacramento are: It would look bad. It might be nepotism. It might be legally questionable. It's a bad idea to have a chief of staff you can't fire.
But here's the other side of the argument: Gust is eminently qualified to do the job. She may be uniquely qualified, since Brown can be famously difficult to manage and she seems to be able to manage him. And the only thing stranger than having the governor's wife as chief of staff might be to have somebody else as chief of staff while Gust is really running things. Wouldn't it make more sense to be honest, and have the titles reflect the reality of how Brown's world may run?
Of course, Meg Whitman could win and spare us this debate over Anne Gust's proper role in a Brown administration. But who knows? When Whitman was asked at one debate what she admired about her opponent Brown, she mentioned his wife. Perhaps the candidates can agree on Anne Gust as chief of staff no matter who wins.