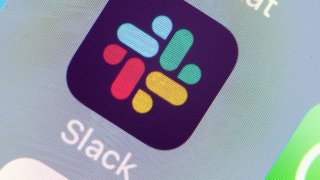 Office communication tool Slack started the first work day of the new year with a global outage for more than three hours.
Users began reporting issues around 10 a.m. ET, with channels failing to load. The outage disrupted service in the U.S., Germany, India, the U.K., Japan and elsewhere for more than three hours before it slowly came back online.
The company has not yet offered any reason for the outage.
Workers just back from holiday vacations quickly took to Twitter.