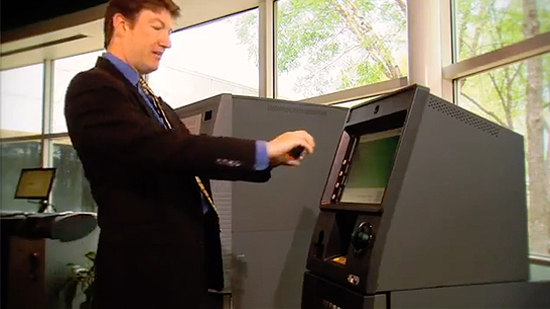 Shopping with a credit card is the weapon of choice for many shopping fanatics, but despite tech advances, around the world cash remains king.
To address this gap one company has come up with a novel solution for accessing cash with a smartphone.
The NCR Mobile Cash Withdrawal system allows the user to launch a smartphone app which then scans a QR code on an ATM and seamlessly withdraws cash in seconds.
U.S. & World
News from around the country and around the globe
The wireless process lets users skip the usual process of tapping passwords into a random ATM kiosk, thus avoiding potential fake ATMs that skim your credit card information.
The ATM upgrade requires no new hardware (e.g. no NFC readers needed), just software installs, and it works with iOS or Android .
The company hopes to start rolling out the system with select partners later this year. You can see the NCR Mobile Cash Withdrawal system in action in the video below.
Copyright DVICE - DVICE