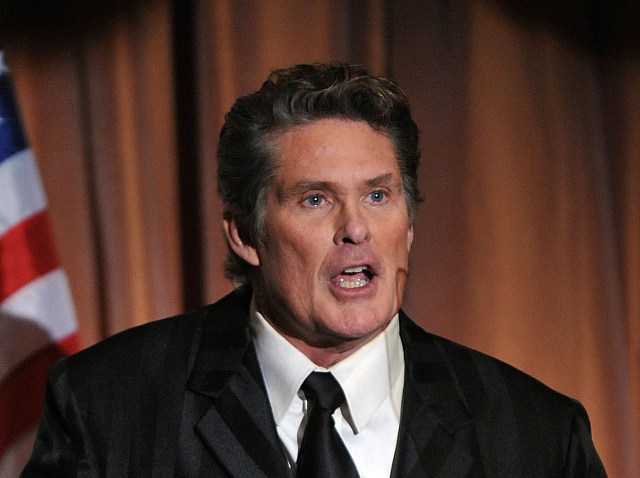 Daytime TV is suffering mightily these days, with venerable soap opera stalwarts like "Guiding Light" and "As The World Turns" getting cancelled. So it seems counterintuitive that NOW would be the time that big name stars would decide that goofing around on a soap opera would be a hip thing to do. But here we are. James Franco did "General Hospital." Julianne Moore returned to "World" last month. And now, David Hasselhoff is also making his return to the genre. That's right. THE HOFF. Entertainment Weekly explains:
EW.com has learned that David Hasselhoff will briefly reprise his role as Dr. William "Snapper" Foster, Jr. on The Young and the Restless. He'll return to the show's Los Angeles set in May for an arc that will start airing in mid-June. The Baywatch star got his start in TV by starring on the popular sudser from 1975 to 1982.
His character's name was Snapper Foster? Okay, that's the greatest fictional name of all time. I want my son to be born again so I can name him Dr. Snapper Foster. You cannot go wrong with a name like that.

The Hoff, like Moore, is returning to soaps because he feels some sense of loyalty to the show that helped him get his start. Franco's stint on "Hospital" was done for the sake of supposed performance art. I think, either way, this is case of actors finding it noble to lend their notoriety to a genre on life support. It's the least they could do.