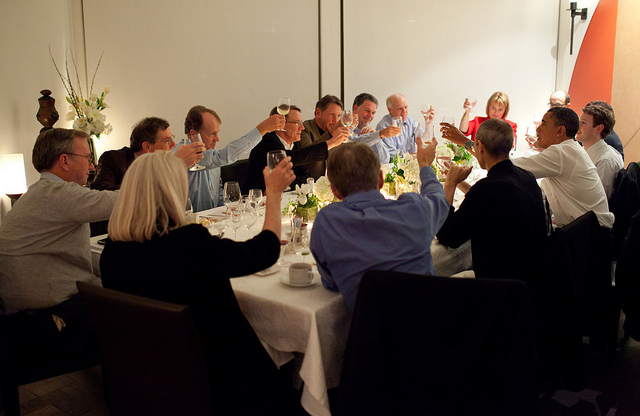 President Barack Obama's connection to the Silicon Valley goes deeper than just corporate dollars.

The incumbent president reportedly sought re-election advice from some of the biggest names in technology, including the late Apple co-founder Steve Jobs.

A new Bloomberg report reveals that Jobs held two private conversations with Obama campaign manager Jim Messina last year.

During the conversations Jobs suggested a mobile campaign for Obama and how to create viral buzz online.

"Last time you were programming only to a couple of channels (the Web and e-mail)," Jobs reportedly said. "This time, you have to program content to a much wider variety of channels — Facebook, Tumblr, Twitter, YouTube, Google — because people are segmented in a very different way than they were four years ago."

In fact a lot has changed during Obama's rise to fame. When the president first announced his intention to run for the nation's highest office, the original iPhone had not even been unveiled.

Messina said Jobs "knew exactly where everything was going."

"He explained viral content and how our stuff could break out, how it had to be interesting and clean," Messina said.

The president's campaign manger also spoke with CEOs and senior executives from Facebook, Salesforce.com, Zynga, Google and Microsoft.

"I went around the country for literally a month of my life interviewing these companies and just talking about organizational growth, emerging technologies, marketing," Messina said.

Obama has also kept close personal ties with several of the valley's biggest names. He personally met with Jobs on at least two Bay Area visits, including a private meeting in a San Francisco hotel room.

Earlier this month he was hosted by Salesforce.com CEO Mark Benioff and former Google CEO Eric Schmidt was often thought to be a candidate for a job in the White House.