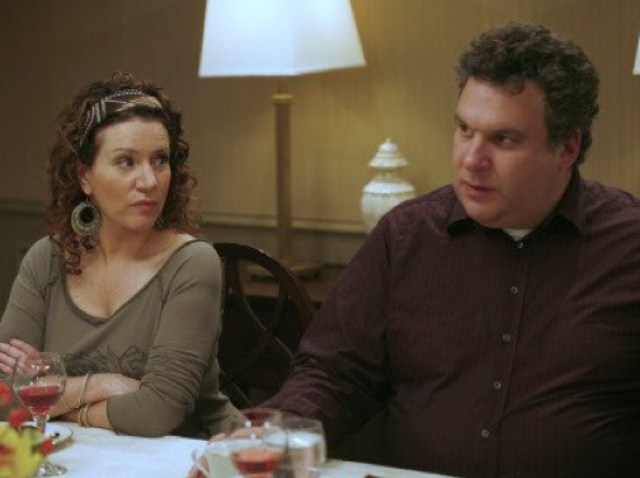 With "Curb Your Enthusiasm" moving to the TV Guide Network, star Susie Essman insists the comedic genius of the often raunchy show will stay intact.

But as foul-mouthed Susie Greene in the series, she will see some changes in the new home. Her potty-mouth was magically edited out.

"I had to go in and do 10 days of looping for my language," Essman tells PopcornBiz. "But the good news is they are not cutting any content. They are keeping the integrity of the show."

"If you start cutting it, it's not going to make any sense," says Essman. "It's all about the story. It's what make Curb, Curb."
Indeed Larry David has seen the show with Essman's swears removed and loves the product. "It doesn't lose anything," he said. "She's so angry that it comes across. It doesn't matter if she's saying 'freaking' or the work she's using as a euphemism."

"You'd be surprised, it still plays really well."

TV Guide is going to great pains to make sure that all of "Curb" remains, even with commercials, when it begins to air the program on June 2. So they have expanded the show to an hour (from a half-hour commercial-free on HBO) to accommodate the commercials.

To further fill out the hour, the network will feature an original segment featuring a celebrity panel that will discuss various moral issues brought up on 'Curb.' Featuring guests as diverse as Dr. Drew Pinsky to Jon Hamm, the segment will be hosted by Essman.

Essman promises to keep this conversation lively, edgy…and clean.

"There might be word here or there that came out during these discussions," she says. "I think they're bleeping it."