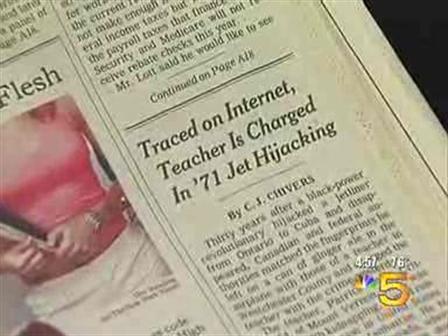 THE WEEKEND BEFORE THANKSGIVING... is definitely deserving of something a bit special, something that's a little out of the ordinary, and a happening that might just foretell of the magic of the holidays (a feeling that's still to come at that point). After all, many people spend that weekend packing, or traveling, or awaiting on a rescheduled flight, or organizing a road trip, or buying the needed foodstuffs for a house full of guests. And yet? There are fascinating to-dos afoot, the kind of stuff that's not strictly seasonal, in the fa, la, la sense, but still rather sparkly. Truly sparkly, in the case of the annual Candlelight Tours at Sutter's Fort State Historic Park. Indeed, the...
SATURDAY, NOV. 19... glow-filled gathering is just a few days ahead of Thanksgiving, meaning that any out-of-towners you might be hosting will enjoy seeing a slice of ye olde Sacramento at the ye olde landmark. "All modern lights" will be given the goodbye for the night, and small flames shall be the only source of illumination. A wander-through, led by a guide, shall give visitors a glimpse back into the settlers who first made their home in the area, and how life was circa 1846. To round it all off? A warm beverage, to keep the cockles toasty, and a piece of pie, two tasty things that foretell that the holidays are soon to arrive.
IT'S A NIGHT OF HISTORY... just before all of the hectic holiday doings, and it's a night that is transportive, time travel-wise, if returning to the mid-19th century is of interest of you. If you have a student in the house studying California's past, or you have relatives in for turkey and stuffing, a night visit to Sutter's Fort is just the way to slow down what is too often an exceedingly frenetic weekend. The candlelight part of the equation only furthers that feeling.
Copyright FREEL - NBC Local Media