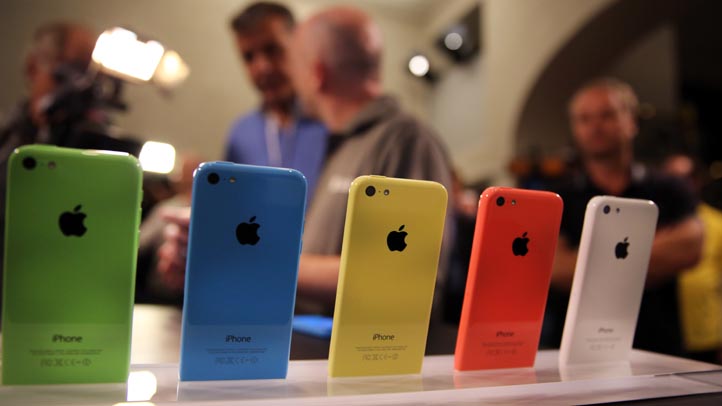 Pre-orders for Apple's new brightly-colored iPhone 5C and more expensive iPhone 5S have
been underwhelming
and supply is dismal, according to reports.
The "disappointing" pre-orders were reported by a U.S. wireless carrier Tuesday, according to Reuters. The iPhone 5C was a more inexpensive model at $99 with a contract that comes in a plastic carrying case in blue, green, pink, yellow and white. The 5S begins at $199 with a contract and comes in gray, silver and gold. Both models go on sale in several countries, including the United States, on Sept. 20.
U.S. & World
News from around the country and around the globe
However, even if there were numerous pre-orders, Apple's inventory is dismally limited to carriers in the week following the launch. "We will have grotesquely unavailable inventory," an unnamed U.S. carrier
told AllThingsD
.
It's likely that the lower inventory could be a way for Apple to ensure that the iPhones don't sit on the shelves and instead appear to be flying off of them.