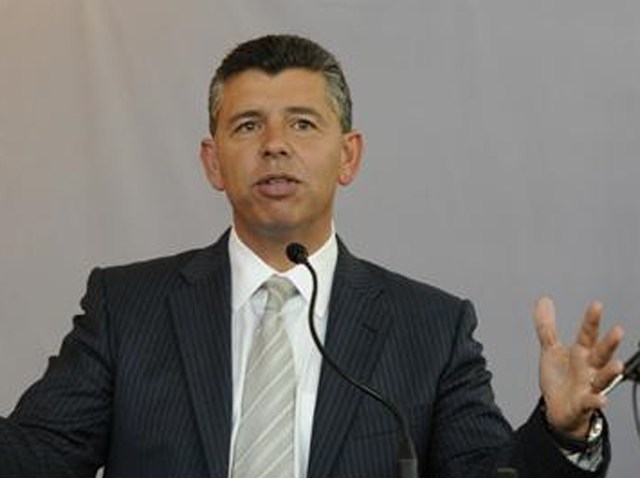 There's no more pointless spectacle in California politics than Lt. Gov Abel Maldonado's campaign tour in a bus that says "Jobs Jobs Jobs."
There is a serious debate about whether a governor of California can make an impact on the state economy. But there is no debate about the lieutenant governor's position: it doesn't move the economy. Lieutenant governors have few powers, other than sitting on a handful of boards and commissions that don't have much of anything to do with jobs. The closest Maldonado gets to having an impact on jobs in his role on the boards overseeing the state universities; if he's a voice for expansion of those universities, he might impact jobs.
In fact, lieutenant governor is one job that we might do without. The main role of the lieutenant governor is to replace the governor if he or she is unable to perform the duties of that office. It'd be just as easy for California to reassign the role of back-up governor to any number of other officials.