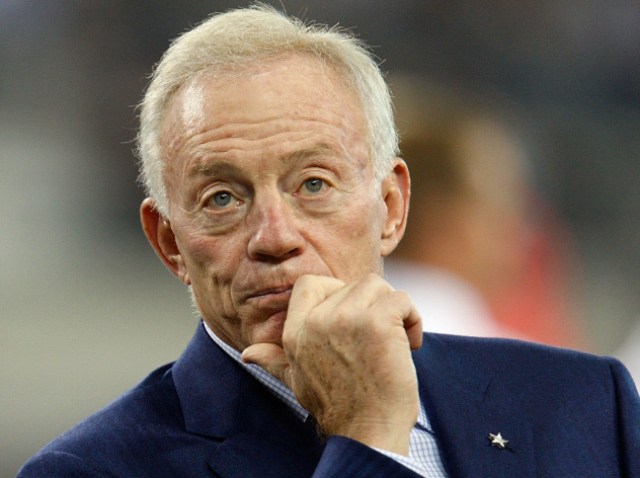 He might be one of the most controversial figures in professional sports, but Cowboys owner Jerry Jones will rock it on "Entourage" this season.

HBO gave PopcornBiz a sneak look of the upcoming season and Jones' extended cameo is, well, kind of good. Haters hoping he'd choke like Tony Romo handling a field-goal snap will be disappointed.

Jones enters the scene as Ari Gold (Jeremy Piven) looks for a way to tap into NFL television rights. We'll leave the explanation at that, but the scenes unfold from there. Jones plays himself, which really shouldn't be that hard. But somehow jocks often have a problem with this. Not saying he's ready for Hamlet, but Jones does a good Jones.
He even manages to walk, talk and act on a cell phone (see previous explanation about jocks acting).

Further he's toe-to-toe against the best actor on the show by a mile in Piven. This is one arc that will be a lot of fun assuming there was enough room on the set for Ari's imaginary ego and Jones' real one.

As for the rest of the show, it has picked up with a new energy for season seven that seemed to be lacking the last season. "Entourage" is heading into a final, enjoyable sprint to the finish. Our boys (Kevin Connolly, Adrian Grenier et al) are getting a little long in the tooth to play slackers at heart -- however successful their slacker ventures get. At some point the Hollywood dream can't grow any bigger and its time to move onto a new story.

But for now, the fun is back. Even with Jerry Jones.