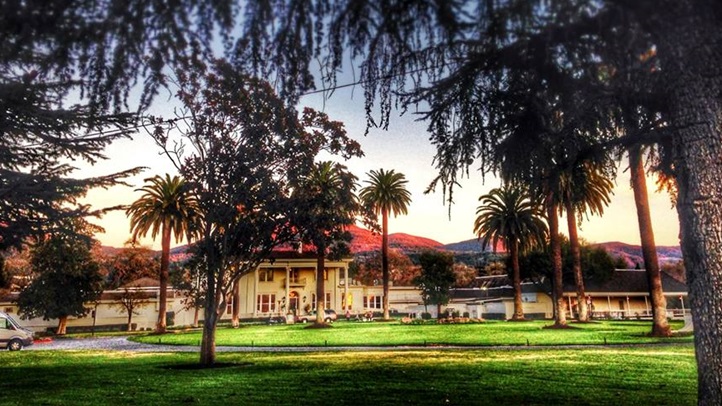 DOWNTIME IS DELICIOUS TIME: So what do you do while your world-famous, much-written-about, heavily-swooned-over restaurant undergoes remodelling? Do you A) catch up on some shows queueing up on the DVR or B) do a bit of light reading or C) take your esteemed culinary chops to a new location, for the interim, to try your hand at something new and a bit off-the-cuff? The answer is C) for Mr. Thomas Keller, and that "off-the-cuff" bit wasn't fully off-the-cuff. The superstar toque-ster is unveiling a pop-up with a very off-the-cuff-ian, not here for long, enjoy it now name: Ad Lib. The place of the unveiling? Napa Valley's own Silverado Resort and Spa is where Ad Lib shall be Ad-Libbing while The French Laundry undergoes some freshening up. The date of the unveiling? Wednesday, Jan. 21. Are seats filling up? Oh goodness. You've followed Mr. Keller's accoladed career, yes? Made reservations weeks in advance for his Yountville landmark? Yes, seats are filling up, so fast it is like some fold in the space-time continuum has occurred. (Even the space-time continuum knows that a Thomas Keller pop-up is a Pretty Darn Big Deal.)
SO... how do you get a seat at the not-around-long table, and enjoy some of the swanky stay-over spirit offered by Silverado? The resort has a package on, something a representative cheekily refers to as "Farm to Table (to Pillow)." The package is only through March 5 -- we weren't elbowing you when we said things are pretty lickety split with Ad Lib -- and you get overnight accomos, breakfast a deux at The Grill, and, you betcha, reservations for Mr. Keller's here-today-but-not-for-many-days restaurant. And, yes, we said "accomos" because typing out "accomodations" would have taken too much time. The very name of the eatery implies a certain brevity, so we're attempting to employ that here. Oh, as for the menu? Look for "traditional, straightforward food" with specials inspired by The French Laundry Culinary Garden.
AND... HONESTLY: Mr. Keller may very well be catching up on shows and doing some light reading while The French Laundry is freshened, but food fans have to be thankful that ad-libbing Ad Lib is part of his plans.
Copyright FREEL - NBC Local Media