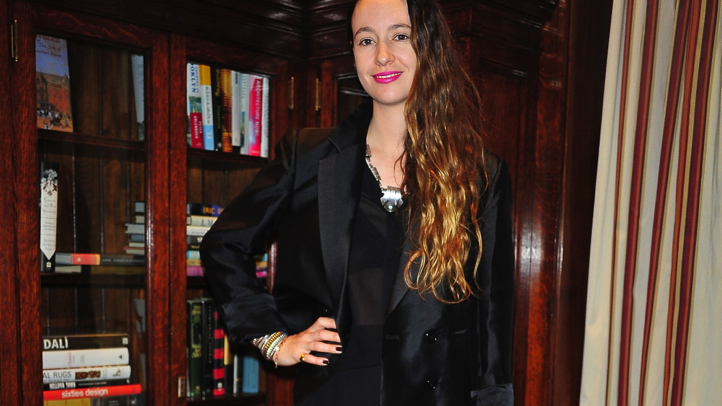 Believe it or not, New York Fashion Week is a little over a month away, which means our favorite designers are soaking up the last drops of summertime before diving into their spring 2013 presentations. Having recently opened a new store in Brentwood,
Jenni Kayne
—who will celebrate her eponymous label's 10-year anniversary this year—is doing her best to stay sane with family trips to Tahoe. Somehow, though, we don't think Kayne is the kind of girl that
ever
has trouble keeping her cool.
What's keeping you busiest this summer?
"My second store in Brentwood opened in April and that's still keeping me busy."
U.S. & World
News from around the country and around the globe
You've been designing under your own label for 10 years now. What's the most important thing you've you learned?
"I can't believe it's been 10 years. One of the most important things I've learned is how to change and modify my business. Not only as the market and customer changes but also as my company grows."

What's the most challenging thing about running your own business?
"Being the boss."

We can't help noticing your accessories sell out almost as soon as they hit our favorite e-commerce stores. Is that an important category for the brand?
"It has become of of our most important categories. I've believed in my shoes for so long and it's amazing to see everyone else getting on board."

We love the way you always deliver classic preppy style with a West Coast, cool girl's swagger. Any hints about what we can expect next season?
"All I can say is get ready for the beach for Spring 2013!"
What trip are you most excited to take this summer?
"I'm going to Lake Tahoe with my family and I'm really excited to spend quality time and just relax before Fashion Week."
Related Stories:
Checking In: Porter Grey Designers on Their Evolving Collaborative Process
Checking In: Collina Strada Launches Ready-to-Wear
Jenni Kayne Reinterprets an English Gentleman's Wardrobe
Jenni Kayne's Low-Key Presentations Channel Country Club Cool