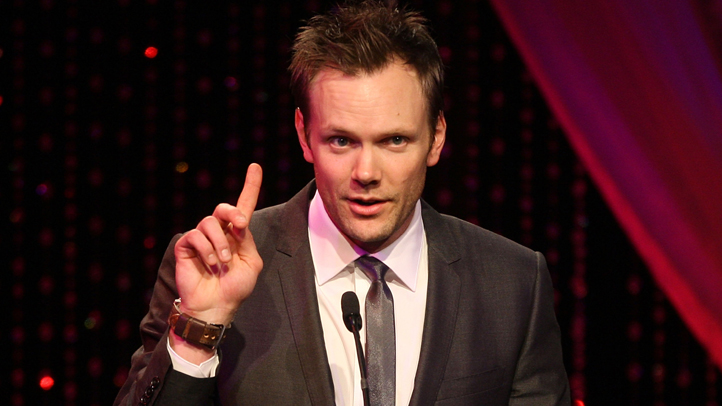 Welcome to Watch List, where we identify five things on TV to watch while you stay at home and make homemade bagels out of Play-Doh. Just the right amount of salt. LET'S GO!

COMMUNITY – 8:00PM (NBC) It's the long-awaited two-part paintball battle this evening, and creator Dan Harmon said that this year's paintball event would draw heavily on the films of Sergio Leone. Don't know who that is? Fear not, it'll still be funny anyway. Also, Josh Holloway is on hand for the festivities. I'm of the mind that Josh Holloway is a terrible actor, largely because any time I watched "Lost" he was squinting and growling at Matthew Fox, "Hope you know what the hell you're doin', Doc!" But perhaps I rushed to judgment. See tonight if Sawyer can get his funny on. ANTICIPATION: PAINT!

GREY'S ANATOMY – 9:00PM (ABC) It's the big wedding between Callie and Arizona this evening. FACT: Your marriage is 37% more likely to fail if one of the participants is named Arizona. I'm sorry, but that's just the hard truth. ANTICIPATION: GIRLS IN LOVE!

MILLION DOLLAR ROOMS – 10:00PM (HGTV) Exactly what it says it is. Join HGTV as they tour impossibly expensive homes with individual rooms that cost more than a million bucks on their own. Like my bathroom, which has a caviar dispenser and a platinum toilet. Caviar tastes even better when you eat it from a platinum toilet. ANTICIPATION: HOUSE PORN!

RIVER MONSTERS – 9:00PM (Discovery) It's the season premiere tonight, and the show takes you to New Guinea, to look at a river creature that is "rumored to eat male body parts." And between that and the cannibalism, I think I'll be staying away from New Guinea for the rest of eternity. ANTICIPATION: OUCH!

30 ROCK – 10:00PM (NBC) Tonight's the season finale, and Liz is off to the Hamptons. Remember right before 9/11, when the Hamptons were, like, a big thing? Lizzie Grubman and all that? Now that bin Laden is dead, we're coming full circle. ANTICIPATION: HAMPTONY!