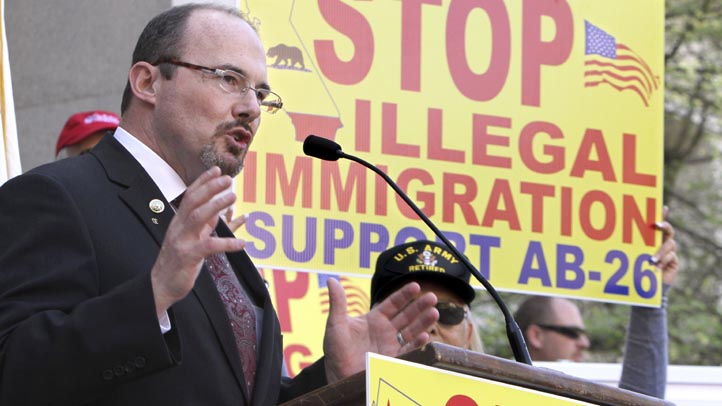 Pistol-packing lawmaker Tim Donnelly, R-Twin Peaks, isn't likely to have a memory lapse like this again.
Monday, the first-term California Assemblyman pleaded no contest to two misdemeanor charges stemming from the discovery of a loaded .45 caliber pistol inside his luggage at Ontario Airport.
Donnelly was put on probation for three years and will pay a fine of just over $2,000.
U.S. & World
News from around the country and around the globe
Donnelly was headed to the state Capitol back in January when TSA screeners at Ontario discovered the handgun inside his carry on bag.
Donnelly, an activist in a citizen movement to monitor the U.S.-Mexico border, said he had received death threats tied to his efforts to repeal the Dream Act.
That measure allows undocumented immigrants to quality for college assistance.
He told investigators he placed the gun in his bag while working in his garage, then forgot about it. It's the kind of forgetfulness that gets law enforcement riled up.
But in Donnelly's conservative district, it 's not expected to hurt his reelection chances one bit.
Let us know what you think. Send us your thoughts via Twitter @PropZero or add your comment to our Facebook page.