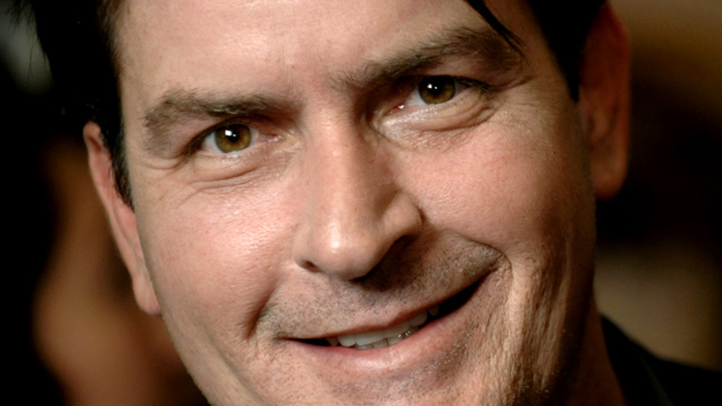 Welcome to Watch List, where we identify five things on TV to watch while you stay at home and welcome March back into your life. Ah, March: The month that claims to be better than February, only to end up being just as awful as February, only longer. "Out like a lamb," my tushie. March better get its act together, or I'm gonna hunt it down and beat it like a mule. LET'S GO!

20/20 – 10:00PM (ABC) After giving interviews to CNN, NBC, TMZ, Edmonton public access television, and any other media outlet I can think of, Charlie Sheen continues his nutbar parade tonight with an extended hourlong interview with the folks at ABC. Expect lots of bi-winning. Every time I watch Sheen being interviewed now, I expect him to leap out of the television and hack me to pieces. He's a very frightening man. Who has tiger blood. ANTICIPATION: BAYONETS!

LATE SHOW WITH DAVID LETTERMAN – 11:30PM (CBS) If the Sheen interview hasn't quite exhausted your appetite for on-camera disasters, then tune into Letterman tonight, because there's going to be a performance from "Spider-man: Turn off the Dark." So if you like terrible music and people falling out of poorly rigged harnesses, you're in for quite a treat. ANTICIPATION: LAWSUIT!

ME FACING LIFE: CYNTOIA'S STORY – 10:00PM (PBS) Cyntoia Brown was convicted of murder and sentenced to life in prison when she was only 16 years old. This special explores the terrible neglect and abuse she suffered as a child that likely shaped her as a killer and gave her virtually no chance to have a successful life. Meanwhile, Charlie Sheen will be having sex with a porn star on a pile of hundreds tonight. ANTICIPATION: SAD!

BIZARRE FOODS – 9:00PM (Travel Channel) Zimmern hangs out with San Francisco foodie snobs who look for alternative food sources such as edible bugs, and foraging in the wild. Oh, did you buy your mushrooms at a GROCERY STORE? You're such a pawn of the system. ANTICIPATION: HIPSTERS!

TRUE GRIT – 8:00PM (AMC) The old one. Not the good one. I'm told the old one is about a guy who ate a bad clam. ANTICIPATION: THE DUKE!