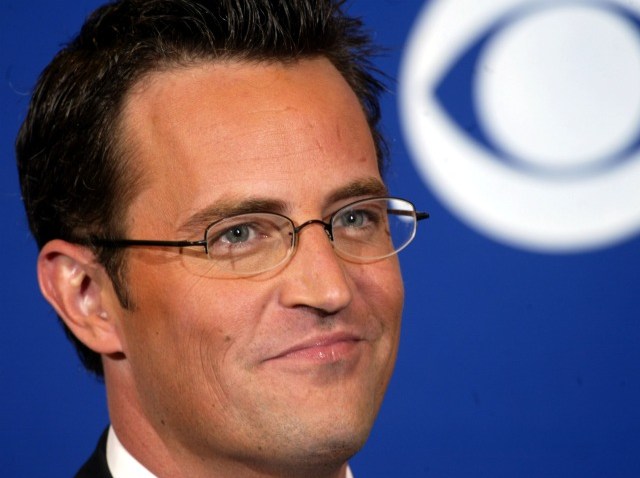 Welcome to Watch List, where we identify five things on TV to watch while you stay at home and throw your hat in the ring for the Republican Presidential nomination. Hey, why not you? You're relatable, and friendly, and you know the issues, like jobs (you're in favor of them). I'd vote for you. LET'S GO!

MR. SUNSHINE – 9:00PM (History Channel) Matthew Perry makes his second attempt to headline a show after "Friends" (his last try was Aaron Sorkin's "Studio 60 on the Sunset Strip") with this half-hour sitcom about a San Diego arena manager who is turning 40 years old. And in case your sarcasm detector is broken, you should know that the title of this show is not meant to be taken literally. Indeed, Perry's character turns out to be quite the cynic. Shocking, I know. I never expected Perry to play someone who makes occasionally cutting remarks. Also on board for this venture is Allison Janney, herself a Sorkin alumnus from "The West Wing." With Perry back on the air, that now makes three Friends who now have their own sitcoms. Meanwhile, David Schwimmer would like you to come to his dinner theater production of "Defending the Caveman" tonight. ANTICIPATION: PERRY!

JUSTIFIED – 10:00PM (FX) The shootin' and fightin' series returns for another season good ol' fashioned Kentucky mayhem. I like to think of this series as the spiritual descendant of "Road House." After all, isn't a sheriff just a bouncer with more authority? And a gun? And a cool hat? Popping up this season is Jeremy Davies as a member of the Rabbit Holler crime family, which is the most Southern-sounding crime family name of all time. Davies makes for a stellar addition to the cast, given his "Saving Private Ryan" pedigree. ANTICIPATION: BULLETS!

TOP CHEF – 10:00PM (Bravo – an NBC/Universal network) Jimmy Fallon gets to have the chefs cater his birthday party for free. After the shocking ouster of Tre last week, it's clear that Mike is now the one everyone wants to see leave. Will he get the boot this week? And who gets a star tattoo on their wrist? That just looks dumb. ANTICIPATION: DICEY!

NOVA – 9:00PM (PBS) Learn about an Army tanker that can heal its own bullet holes. My God, the machines have gained the ability to regenerate! Soon, they'll be unstoppable! It's like "Maximum Overdrive" is finally happening! GAH!!! ANTICIPATION: HIDE YO KIDS!

MODERN FAMILY – 9:00PM (ABC) Phil and Claire role play for Valentine's Day again. Bad things result. ANTICIPATION: HIGH!