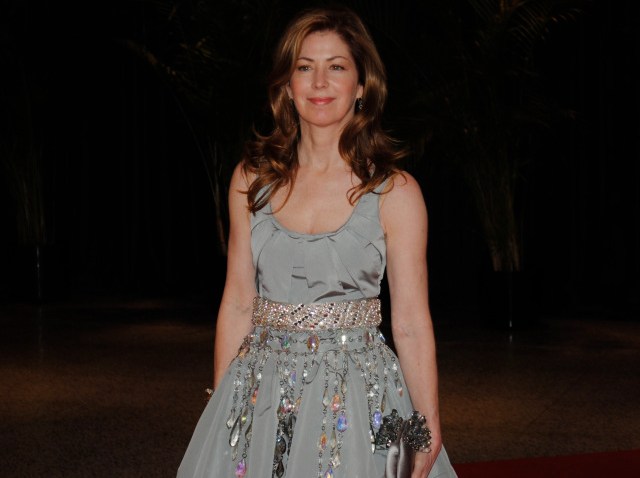 Welcome to Watch List, where we identify five things on TV to watch while you stay at home and circumvent the New York Times paywall. LET'S GO!

BODY OF PROOF – 10:00PM (ABC) The always delightful Dana Delany ("China Beach," "Desperate Housewives," the throwaway love interest in "Tombstone") gets her own hourlong drama premiering tonight. Delany plays a brilliant but irascible surgeon (is there any other kind?) forced to become a medical examiner when an accident leaves her unable to operate. It's just like CSI, if CSI were a show on Lifetime. Anyway, expect lots of arcane medical lingo and crimes solved in a relatively tidy 42 minutes. ANTICIPATION: PROCEDURALISM!

BIZARRE FOODS WITH ANDREW ZIMMERN – 9:00PM (Travel Channel) Everyone's favorite bald ex-hobo travels to China to sample something called "volcano-rabbit head." I don't quite know what the hyphen there is meant to imply. I assume it's a rabbit's head with stuff oozing out of the top. Or maybe it's a rabbit's head cooked INSIDE a volcano. Or maybe it's a cat. Either way, tasty! Zimmern also samples boiling chili. My mom would like that. My mom can drink coffee straight out of the pot, with no milk or anything to cool it down. It's terrifying to behold. Her esophagus must be made of Pyrex glass. ANTICIPATION: RABBIT HEAD!

THE BIGGEST LOSER: COUPLES – 8:00PM (NBC) The couples go on an Easter egg hunt featuring over 5,000 hidden eggs. And that just strikes me as overkill. Ever been to an Easter egg hunt where none of the kids can find the eggs? They're sitting right out in the open, and Little Johnny still can't see the stupid things. Even when you point. Now they're gonna go searching for 5,000 of them? I assume tonight's episode is sixty thousand hours long. One of the eggs is golden, by the way. ONE. Inside is a note that says, "You don't have to look for eggs anymore." ANTICIPATION: EGGY!

DIVORCE WARS – 9:00PM (CNBC) CNBC takes a look at the industry of multi-million dollar divorces. You talk about a recession-proof business. ANTICIPATION: UNHAPPY RICH PEOPLE!

REAL HOUSEWIVES OF MIAMI – 10:00PM (Bravo – an NBC/Universal network) Season finale tonight. Unless you count the reunion show coming in 12 weekly installments. ANTICIPATION: BITCHY!