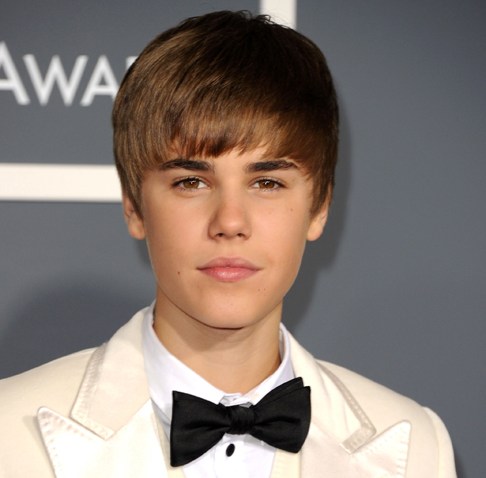 Welcome to Watch List, where we identify five things on TV to watch while you stay at home and assume command of the Egyptian government. LET'S GO!

GLEE – 8:00PM (FOX) It's the Bieber episode! Bieber! BIEBER! And Glee! GLEEBER! Tell me you aren't excited to see these two wildly overhyped entities join forces to jazz up America. Two Bieber songs getting the "Glee" treatment tonight include "Baby," and "Somebody to Love," and I cannot tell you how happy I am that they chose Bieber's "Somebody to Love" over Jefferson Airplane's song of the same name. Also in the mix tonight is a cover of "I Know What Boys Like." Of course. ANTICIPATION: GLEEBER!

REAL SPORTS WITH BRYANT GUMBEL – 10:00PM (HBO) Tonight Bryant and his band of very serious journalists talk to Victor Conte, the BALCO figurehead who still works with athletes despite being tossed in jail for steroid dealing, and frustratingly consistent NASCAR champ Jimmie Johnson. They also profile the website Deadspin (which I write for) and try to figure out just what's so darn journalistic about posting pictures of Brett Favre's nether regions. That's not real sports journalism. Finding a disabled steeple chaser and having a soft focus interview? That's the stuff Emmys are made of. ANTICIPATION: DAULERIO!

REAL HOUSEWIVES OF BEVERLY HILLS – 10:00PM (Bravo – an NBC/Universal Network) It's a special producer's cut of the "dinner from hell," which I assume applies to any dinner you're forced to sit through with these people. Please note that this show's season ended five freakin' weeks ago. Since the finale, there have been two reunion episodes, one outtakes episode, and now this. Bravo milks this franchise like a dying cow. ANTICIPATION: OVERKILL!

DIRTY JOBS – 9:00PM (Discovery) Mike goes sponge collecting, and I dare say that this man is running out of dirty jobs to perform. ANTICIPATION: SPONGY!

BREAKING DOWN THE BARS – 9:00PM (OWN) HARD TIME – 10:00PM (NatGeo – an NBC/Universal Network) Like women in prison? Well you're in luck! Because there is not one, but TWO new jailbait shows hitting your TV tonight. The first comes from Oprah's new network. The second comes from NatGeo and profiles inmates at the Ohio Reformatory for Women, including one prisoner who raises her kid in the prison nursery. This seems unfair. Isn't the point of prison to rip you away from your family and ruin your kid's lives forever? I say yes. ANTICIPATION: JAIL!