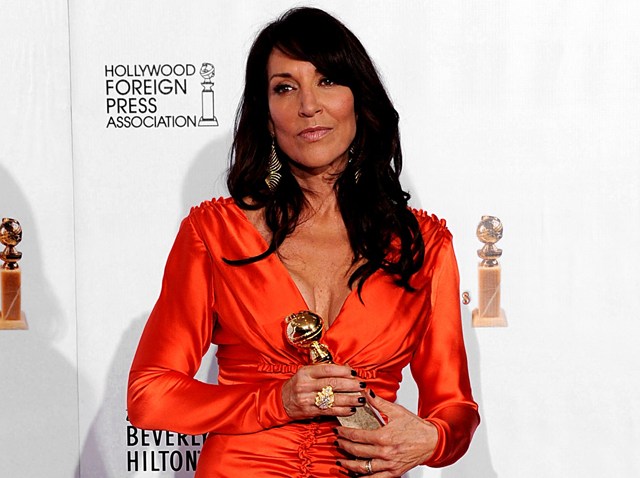 Welcome to Watch List, where we identify five things on TV to watch while you stay at home and blow dry your cat. LET'S GO!

SONS OF ANARCHY – 10:00PM (FX) We're officially past Labor Day, but you wouldn't know that if you looked at the network TV schedule this evening. As far as the networks are concerned, we're still in the armpit of summer, with rerun after rerun. HOWEVAH, cable still offers you a nice respite from all that dreck this evening, most notably with the season 4 premiere of "Sons," a show that I so very much wish I could watch. But nooooo, my wife doesn't like shows that feature shootings, and drugs, and vengeful assaults, and everything else that makes a good TV show a good TV show. So please, watch for me. Allow me to view vicariously through you. ANTICIPATION: HIGH!

TARGETING BIN LADEN – 8:00PM (History Channel) As a bit of counterprogramming to all the sad 9/11 anniversary shows airing this week, History Channel airs this special on just how we got our REVENGE. Nice! The Sons of Anarchy would be proud. ANTICIPATION: WE GOT 'EM!

BETTER THIS WORLD – 10:00PM (PBS) On the domestic terrorism front, check out this hourlong special on Bradley Crowder and David McKay, two young men arrested in 2008 for planning to bomb the Republican National Convention in St. Paul. It's a brutal reminder that terrorism, as a technique for inflicting violence, probably isn't going away any time soon. ANTICIPATION: SCARY!

RACHEL ZOE PROJECT – 10:00PM (Bravo - an NBC/Universal network) Season 4 opens of the designer's reality show, and Rodger is worried that Rachel is working too hard. Yes, poor Rachel! Let us prop her up on a divan and massage her feet after all those long days of hanging out with celebrities and mingling at cocktail parties! Oh, woe is she! ANTICIPATION: NO SYMPATHY!

LATE SHOW WITH DAVID LETTERMAN – 11:30PM (CBS) All the Kardashian sisters drop in. I'm sure Dave is positively ecstatic to have them. ANTICIPATION: CRANKY!