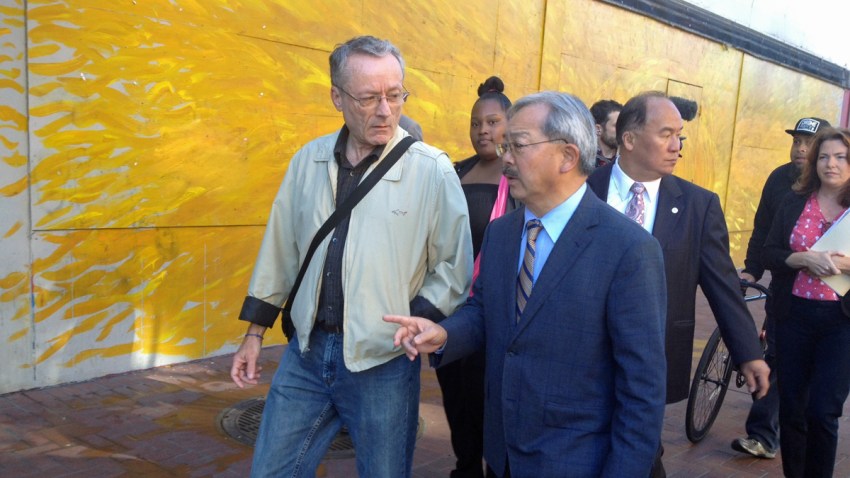 Twitter's new designer is bringing in two 130-year-old log cabins to become part of the San Francisco tech company's new dining area, according to reports.
The 20-by-20-foot cabins hail from Montana and will be combined with booths to create new dining areas for Twitter employees at the tech company's new home at the Western Furniture Exchange and Merchandise Mart building on Market Street, according to the Marin Independent Journal.
Olle Lundberg of Lundberg Design, the architectural firm responsible for the design, told the Journal, "It's kind of cool that cabins that were built sometime in the 1800s have now reappeared. The guys who built them are long dead, of course, but are sort of still here. I kind of like that."
U.S. & World
News from around the country and around the globe
Lundberg purchased the salvaged cabins from Beckmann Engineering a Novato, Calif. firm through Craigslist to be used in his forest-themed design. Neither Lundberg or Beckmann would discuss the price of the cabins nor the cost of the Twitter dining area project.
The cabins were broken down and transported to Twitter's headquarters where they will be reassembled for employee lunching. "We're very excited about this project, not only because it's beautiful, but also because it's another great instance of how we continue to re-use materials as we build out our presence," a Twitter spokesperson told the Journal.
Is this another tale of excess for San Francisco's tech elite or simply a tale of reclaimed wood? One could argue that if Twitter had transported the 1880-era cabins all the way from Montana it would be, but since the the cabins were merely shipped from nearby Marin County -- perhaps it's just extravagant rather than excessive.